Climatology: A Microsoft Weather Prediction App For Android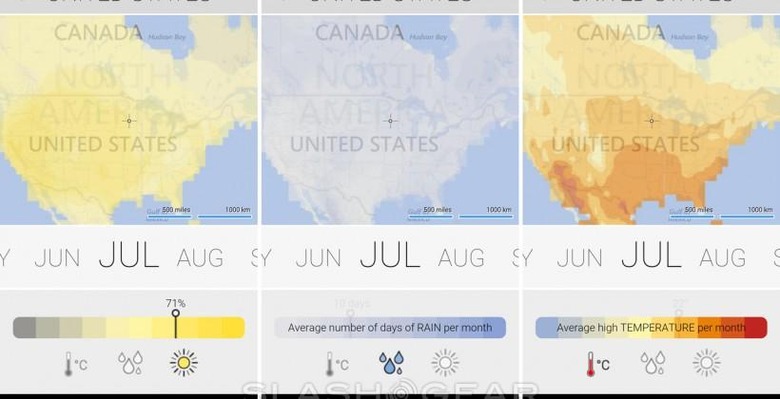 Appearing just this week for the first time, Microsoft Research has created an Android app based on their weather-seeking technology. Climatology shows you the weather in a place of your choosing – not a specific weather, but a generalized average for a day in the place of your choosing.
Microsoft suggests that you might use this app to discover the weather for a place you plan on visiting. You could also use it to plan your wedding at a remote location – want a dry wedding in South America in July? Have a peek at your chances.
Want to see how much sunshine shines on a typical day in October in Italy? By all means, have a peek at Climatology. The one thing we must warn you is that this first iteration of the app is slow, not especially intuitive, and might not work on your smartphone.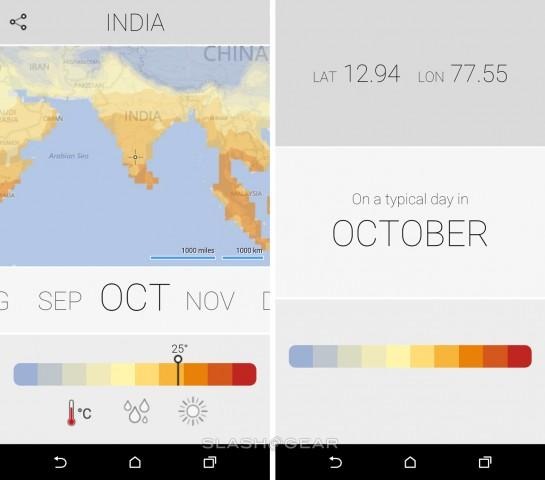 While downloading the app works on every one of the Android devices I've worked with over the past several years, it's especially slow on the newest HTC One (M8) while other apps activate and work quickly.
Microsoft's environmental scientists have created the information presented in this app for climate-related scientific research. Now you can access this information with a relatively simple app – for free, too. Have a peek at this app on the Google Play app store right this minute.