Clearwire Rover Puck Review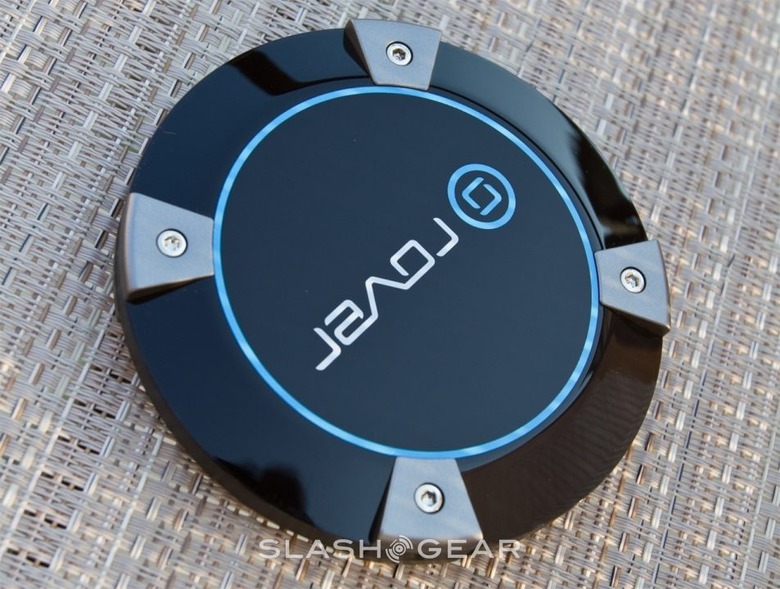 Our pockets and bags are overflowing with portable gadgets – iPads, PSPs, netbooks and notebooks – and they all have a taste for data. Portable mobile hotspots have flourished to satisfy that demand, and most recent is Clearwire's Rover Puck, a futuristically designed way to share a 4G connection between up to eight WiFi-connected devices while on the move. Are Clearwire's contract-free plans enough to make up for the absence of a fall-back 3G connection? Check out the full review after the cut.
Rover is Clearwire's new youth-oriented pre-paid arm, offering WiMAX data products without demanding credit checks or long-term agreements. As well as the $149.99 Puck mobile hotspot they offer a simple USB modem called the Rover Stick (which is $99.99); beyond that, if you don't want to use any data then you have nothing to pay. $5 gets you a day's unlimited 4G data; $20 gets you a week's unlimited data; and $50 gets you a month's unlimited data.
We've obviously seen mobile hotspot devices before, but the Puck differentiates itself by connecting to up to eight WiFi clients – more normally it's five. The hardware itself is certainly distinctive, if a little on the large side. A broad, flat disc – around 4.25-inches across – it's finished in glossy black plastic and has a row of tiny LED status lights at the bottom of the central section. The only wired connectivity is a microUSB port on the side, used for recharging the fixed internal battery, and Clear provide a USB cable, USB AC adapter and USB in-car adapter to juice it up.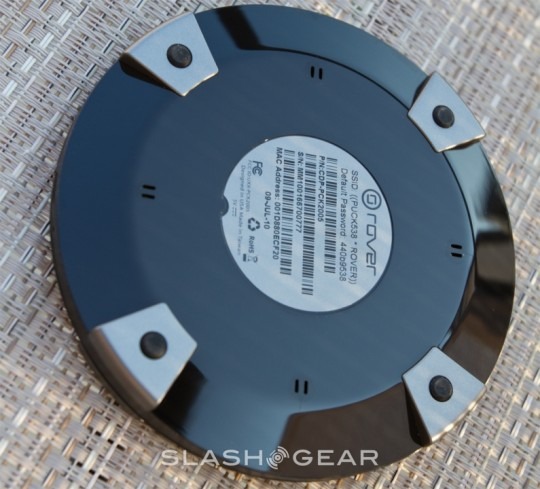 Power it on, connect your computer to the default SSID, and the first thing you're faced with is a status page from which you can manage the Puck as well as your data package. The router supports WiFi b/g/n together with 64- or 128-bit WEP, WPA or WPA2 encryption, and you can also set two SSIDs for personal and guest access. That lets you shut off the guest network when you want to keep all the bandwidth to yourself.
Given they want your money on a regular basis, Clearwire has made it pretty easy to get the Rover Puck online. The three packages – for a day, a week or a month of service – can be purchased online using a credit card, or alternatively they'll be offering $20 and $50 vouchers in select retail stores. That should mean teenagers and those without credit cards (or with bad credit scores) can still get online as long as they've got the cash.
Beyond that it's business as usual for any mobile hotspot; you connect as you would to any WiFi router. We tested the Rover Puck in Dallas and found on average 4.2 Mbps download speeds and 0.6 Mbps upload speeds. That falls roughly in the middle of Clearwire's claims of 3-6 Mbps downloads and up to 1 Mbps uploads.
As with the Clear iSpot, the Rover Puck's biggest drawback is the absence of any sort of 3G connectivity. The Puck has a 4G modem but no EVDO Rev.A backup for when you're outside of WiMAX coverage. That means it's important to check Clear's coverage maps to make sure you're actually going to be getting service.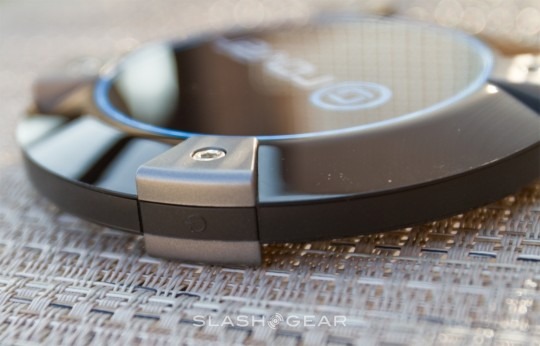 You're also reliant on the Puck's battery, and we know WiMAX can be pretty hungry from using connection-sharing apps on the HTC EVO 4G and Samsung Epic 4G. Clearwire quote up to four hours of active use from a full charge, though in our experience it feel short of that. With a strong WiMAX signal we managed 3 hours and 20 minutes, though it's worth pointing out that the unit got extremely hot during that time; certainly to the point where it could be uncomfortable in a pocket. The WiFi will stay active even when charging, so as long as you're near a power source you can remain online.
Clearwire's 4G speeds are good enough that we could imagine sporadic internet users – or those unimpressed by lengthy agreements – opting for the Puck rather than a home broadband connection. It would also serve students well, or indeed anyone who spends part of their time in a 4G-served area and who wants to get online.
Still, without 3G as a backup, the Rover Puck's flexibility is significantly curtailed. We're guessing – as with the iSpot – that it's this 4G-only capability that allows Clearwire to offer it at such a competitive price, but it still means the target audience is far smaller than it could be. It's also worth noting that you pay for the privilege of service flexibility. Clear already offer month-to-month service plan options, with no long-term contract (but assuming continuity of service), with their Clear Spot hotspot priced at $99.99 outright and unlimited data at $40 per month ($10 less than the Rover rate).
If you're served by 4G and you want a flexible way to get online without tying yourself into a contract, the Clearwire Rover Puck is a solid way of doing so. That's not to say it's perfect, mind; there's a premium for pre-paid data, and no 3G to fall back on when you drop out of WiMAX range. Clear's own iSpot, meanwhile, is cheaper again if you're only looking to get Apple portable devices connected (or don't mind doing some unofficial hacking). Nonetheless, there's little that offers quite the versatility that Rover's plans do, and for that it's a welcome addition to the gear bag.