CLEAR "true 4G" WiMAX arrives: faster speeds, new logo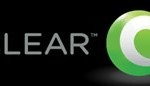 The whole Clearwire/Clear/WiMAX/Sprint/XOHM branding situation was never all that straightforward to begin with; let's face it, consumers want to know exactly what they should be asking for when they go into the store.  Now Clearwire are seemingly intending to make things easier – or upset the whole situation once more, perhaps – with a fresh new relaunch as CLEAR.  The new name apparently signifies the switch from "pre-WiMAX service" to true 4G WiMAX, and brings with it a fresh boost of speed.
The new name (all capitals now) and logo come with a newly redesigned website, too, though we're assuming users will be more interested in the faster connectivity.  One customer – who has had his early modem switched for a newer CLEAR model – reports a jump from 1.6Mbps download to 5Mbps.
Otherwise, all is as it was.  That means high-speed wireless connectivity via the WiMAX network in Atlanta, Las Vegas, Portland, Texas, Idaho and Washington, or at least certain cities among them, using either USB modem cards, standalone modem/routers, or devices with CLEAR modems embedded.