Clear fit WiMAX to Intel Core notebooks at Best Buy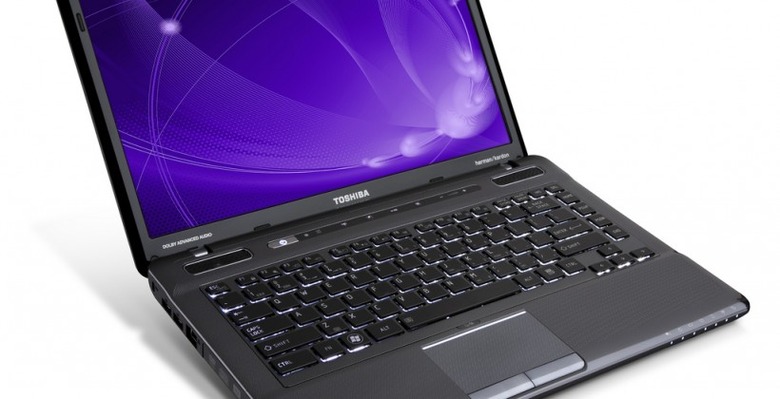 Clearwire has announced that it plans to slot WiMAX modems into all the Intel Core based notebooks at Best Buy by the holidays, in an attempt to drum up business for their 4G network.  It's unclear what affect the 4G modems will have on the price – systems tipped to be included in the promotion are the Dell Inspiron 14, Dell Inspiron 15, Dell Mini 10, and Toshiba Satellite M645, among others – but if buyers opt for a two-year CLEAR agreement they'll get a $100 rebate.
Clearwire's choice of Core-based machines is unsurprising, given that Intel has invested heavily in WiMAX technology.  CLEAR plans start at $40 per month and offer uncapped, true-unlimited data though of course only in areas where Clearwire has network coverage.  The company recently outed a range of USB modems and MiFi-style wireless 4G hotspots for those not willing to limit their WiMAX to a single machine.
Press Release:
CLEAR(R) 4G Mobile Broadband Service Now Available with Specially Discounted Embedded 4G Devices Nationwide via Best Buy

Broader Assortment of Embedded 4G WiMAX Laptops and Netbooks Available Starting this Summer for Back to School

All Laptops Based on Intel(R) Core(TM) Processors to Have 4G WiMAX Built-in Across All Best Buy Stores Nationwide by Holiday

Expanded Devices Line-Up and Discounted Equipment Pricing Offer Consumers Greater Access to Unlimited Data with CLEAR(R) 4G Service

KIRKLAND, Wash., Jun 21, 2010 (BUSINESS WIRE) –Clearwire Corporation (NASDAQ: CLWR), a leading provider of wireless broadband services, today announced the nationwide expansion of embedded 4G mobile broadband laptops in all Best Buy locations and at www.bestbuy.com. Starting today, consumers will have access to expanded choices and discounted equipment offers on Intel-based, embedded WiMAX laptops with access to CLEAR(R) 4G super fast mobile Internet service.

Just in time for summer, consumers across the country can future-proof their laptops based on Intel(R) Core(TM) processor-based from Best Buy with built-in 4G capability, enabling the devices to easily connect to CLEAR's super fast mobile Internet service. Whether streaming videos at the beach or downloading vacation footage from the backseat of a minivan, users can experience true mobile broadband connectivity in CLEAR coverage areas. Customers can choose between several devices, including the Dell Inspiron 14, Dell Inspiron 15, Dell Mini 10, and Toshiba Satellite M645. Availability will vary by location.

CLEAR offers unlimited usage, unlike service plans from traditional wireless carriers which cap the amount of data a customer can use. CLEAR's mobile Internet plans start at $40 per month. Bundled service options for home access can offer additional savings. Qualifying embedded 4G mobile broadband devices from Best Buy are eligible for a $100 discount when customers sign up for CLEAR service with a two-year service agreement.

CLEAR service is currently available in dozens of cities, in areas of the United States where 51 million people live. A detailed map of service availability can be found at http://www.clear.com/coverage.

"Embedding 4G technology into laptops and netbooks makes it easy for consumers to experience CLEAR's super fast mobile Internet service on the latest devices," said Mike Sievert, chief commercial officer for Clearwire. "The discounted summer and holiday pricing on CLEAR-ready laptops from Intel and available through Best Buy is another way Clearwire is working to meet the rapidly growing demand for true mobile broadband services in the U.S."

"The program from Best Buy to expand the availability of fully embedded, seamlessly integrated WiMAX on laptops based on Intel(R) Core(TM) processors will make it even easier for consumers across the country to enjoy the enhanced performance of Clear's 4G mobile broadband network," said Erik Reid, director, Mobile Product Group at Intel. "During the back to school and holiday shopping seasons, Intel, along with Best Buy and Clearwire will continue to make an unprecedented number of embedded WiMAX laptops and netbooks available from all major PC OEMs."