Classic Warcraft games go digital for the first time ever today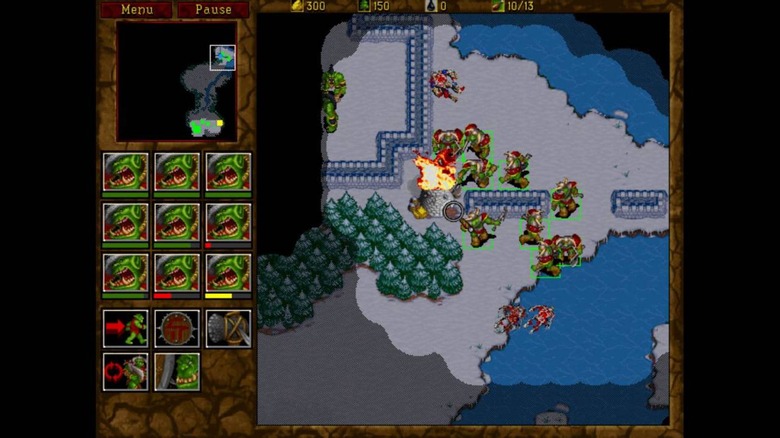 Well, that was fast: it was only a few weeks ago that Blizzard brought the original Diablo to GOG, saying at the time that digital releases of Warcraft and Warcraft 2 would follow. Today is the big day apparently, because both titles have appeared on GOG. This marks the first time either game has been available digitally, so if you've got a nostalgic itch you need to scratch, you can now do so without having to track down a game disc first.
Like Diablo, these Warcraft titles are making their way to GOG mostly in their original forms. In the case of Warcraft: Orcs and Humans, GOG promises a game that "plays and feels just like the original from 1994," noting that the only changes that have been made are ones that allow it to play on modern operating systems.
For Warcraft 2, however, the changes get a little more extensive. Warcraft 2 is offered on GOG as Warcraft 2: Battle.net Edition, which obviously means that this game supports multiplayer over Blizzard's online service. As they did with the original Diablo, GOG and Blizzard are giving fans two versions of the game to choose from.
"The classic one allows for the authentic experience and a fully functional multiplayer with Blizzard's Battle.net online gaming service," GOG's store listing reads. "The updated version comes with a number of fixes to provide full compatibility with modern machines as well as hi-resolution support and upscaling." Players will be able to select the version they want to play from the launcher, and it's also worth pointing out that GOG's Warcraft 2 features both the base game, Tides of Darkness, and its expansion, Beyond the Dark Portal.
Warcraft and Warcraft 2 are available in a bundle for $14.99, though you can also buy them separately for $5.99 and $9.99 respectively. As with everything released on GOG, both games are offered DRM-free and come with bonuses like soundtracks and wallpapers. If nothing else, these classic games should serve as a good time sink while we wait for more details on Warcraft 3 Reforged to surface.