Warcraft 3: Reforged is Blizzard's next classic remaster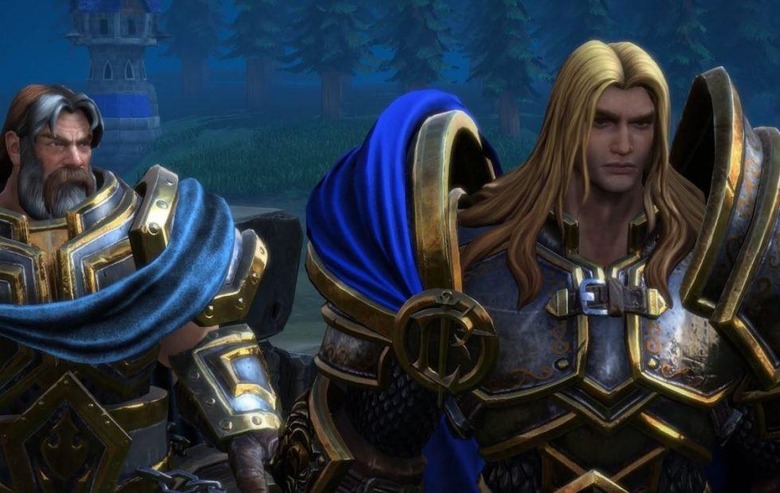 We figured Blizzard might announce that it's remastering one of its classic games during its BlizzCon 2018 keynote, and that's precisely why it did. While the hype surrounding Diablo had us thinking that classic remaster would be Diablo 2, Blizzard is actually tapping a different franchise: Warcraft. Yes, the next remaster from Blizzard Classic Games – a division seemingly created for precisely this kind of work – is Warcraft 3: Reforged.
As you'd expect, Warcraft 3: Reforged gives the classic RTS title a fresh coat of paint. Warcraft 3 still sees pretty regular play as a competitive game, but here in 2018, its visuals certainly look a little dated. Warcraft 3: Reforged fixes with new models, environments, and animations, making it look like an entirely new game.
Warcraft 3: Reforged will support resolutions up to 4K, and when you take a look at the trailers embedded in this article, it seems like this game will be something of a dream for those who still count Warcraft 3 among their favorite games. The differences between the original and this remastered edition are very striking, and it's one that's particularly noticeable when looking at character models (specifically, old Uther Lightbringer is looking pretty sharp).
Warcraft 3: Reforged unfortunately won't be here until next year, but it's up for pre-order today from the Blizzard shop. The standard edition of the game costs $29.99, but players can also pre-order the Spoils of War Edition for $39.99, which includes a number of bonuses for Blizzard's other games. You'll get the Meat Wagon mount in World of Warcraft, a special Hearthstone card back, a Diablo 3 pet, and yet-to-be-revealed bonuses for StarCraft: Remastered and StarCraft II. In Heroes of the Storm, you'll get Jaina, Thrall, Anub'arak, and Tyrande as playable heroes for free.
There's no official release date for Warcraft 3: Reforged just yet, and Blizzard's own store listing only says that it'll launch at some point before December 31, 2019. We'll keep an ear to the ground for more on the game, but in the meantime, head down to the comments section and tell us what you think about Warcraft 3: Reforged – it may not be Warcraft 4, but it's nearly as good, right?