Clandestine Microsoft Surface launch leaves PC partners puzzled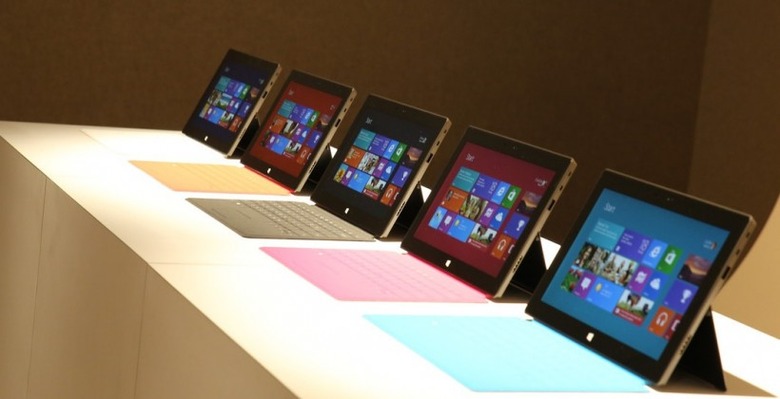 Microsoft's Surface heads-up to PC partners was at most a three day warning, OEM insiders claim, with Windows head Steven Sinofsky outlining sketchy details in a series of short calls last Friday. The Windows RT and Windows 8 tablets came as almost a complete surprise to hardware partners in the US and Taiwan, Reuters' sources at the firms have insisted, with Sinofsky's calls failing to confirm either then name or the specifications of the slates. However, at least one high-profile PC manufacturer has suggested that Microsoft's plans for the Surface brand are short-lived.
Acer founder Stan Shih argues that Microsoft is merely looking to fuel interest in next-gen Windows tablets, DigiTimes reports, giving existing OEMs a kick in creating their own models. Once that has happened, Shih suggests, Microsoft will likely bow out of the hardware market, so as not to face ongoing marketing, distribution and aftersales headaches.
In fact, Shih reckons, Windows hardware manufacturers should see Surface as a positive thing, rather than as a challenge to their own ranges, as it will fuel brand awareness among consumers.
Microsoft Surface hands-on:
However, while Shih may be upbeat, Acer was apparently left entirely in the dark about Surface's launch. "No senior executives heard about the news last week," one Acer executive confirmed, saying the company's management team is still hunting down details from Microsoft. "We're quite surprised." ASUS was also left to discover Surface's existence on Monday at the official launch event, it's said.
The new Surface range is, in strategy terms, akin to Google's Nexus program with Android. Microsoft is positioning the two Surface tablets – one running Windows RT on an ARM-based NVIDIA chipset, the other more expensive version running full Windows 8 on an Intel processor – as its definitive concept of what a Windows slate would be, complete with a high-quality magnesium chassis and optional removable covers that double as keyboards and trackpads.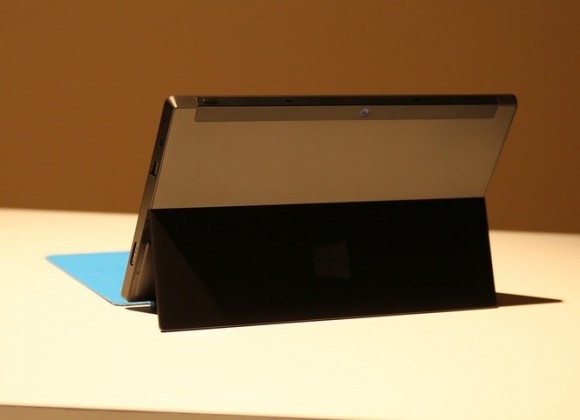 That approach is almost certain, as Acer's Shih predicted, to be intended as a spur to Windows PC manufacturers to get up to speed with their own alternatives, some of which were previewed at Computex 2012 earlier this month. However, what's unclear is Microsoft's staying power in the segment: whether it intends to make the two tablets the first of many in its Surface range, or shutter the project at some unspecified tipping-point for hardware availability.
No official release date for either Surface tablet has been given, though the Windows RT model is expected to arrive alongside the launch of the OS version itself. The Windows 8 Surface Pro will follow on several months later, Microsoft indicated. More details on Surface in our hands-on.
[polldaddy poll=6325194]