CityGo Urban scooter folds up, lights up, and pushes off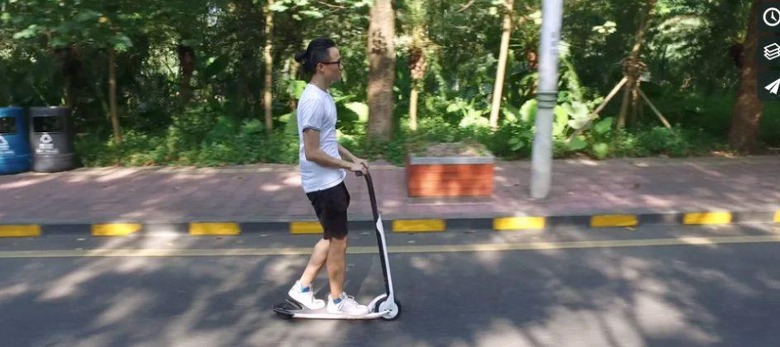 An electric scooter by the name of CityGo Urban has been revealed in a crowdfunding campaign that's subsequently met its goal – and surpassed it. This scooter is interesting in both its form and its method of propulsion. Users will be able to fold the scooter up and carry it with them while heading into the office or on to a train – the look is sleek, and the form is solid. The way users will push off, though – that's where this scooter shines.
Inside this scooter is a 300-watt hub motor that "amplifies the power of your kick." Instead of using a throttle, this scooter requires that the user kick off and move.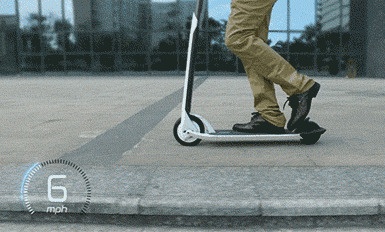 If the user begins riding at 6-mph, for example, they'll continue to move at 6-mph. If they brake with the back wheel's brake pad, they'll slow down, and they'll continue to move at the speed at which they slowed down to.
If the user kicks off to go faster than 6-mph – say, up to 10-mph – they'll continue to go that faster speed. Muck like the E-TWOW (review) we tested last year, this scooter also recharges its own batteries as the user brakes.
The CityGo Urban works with LED brake lights and an LED headlight to provide visual assistance to the rider at night.
This scooter also has the ability to connect to its user's smartphone where they can view route tracking, scooter diagnostics, battery consumption, and adjust between riding modes. Each mode has a top speed – Novice for slow and energy efficient riding and a top speed of 12.5 MPH, all the way up to a top speed of 15.5 or 17.5 MPH in Sport mode.
Two versions of this scooter are being made available, the original and the Pro. The difference is in battery size and top speed – that's where the extra 2 MPH in Sport mode comes from above.
The Pro model has a top distance of 16 miles while the regular has a top distance of 12.5 miles. The Pro runs for a duration of 3-hours while the regular runs 2-hours – that's with an average speed traveled of 6.2 MPH.
The folks behind this scooter suggest that the crowdfunding backer price for the CityGo Urban is $599, with a retail price closer to $950 USD. This scooter comes in white or black. Have a peek at this project on IndyGOGO to learn more.