Cisco ditches ZTE over Iranian switch sales cover-up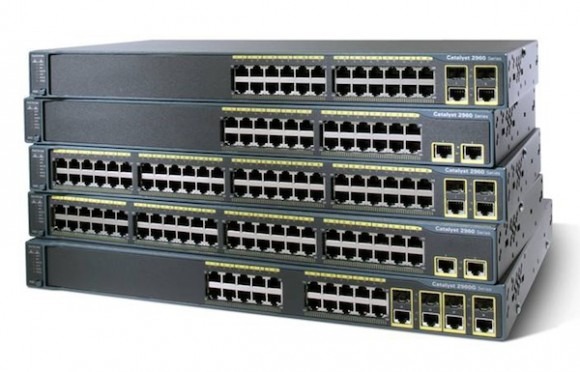 ZTE's bad day keeps getting worse; hot on the heels of a US intelligence report accusing the Chinese firm of presenting a significant security risk comes word that Cisco has ditched the manufacturer over Iranian sales allegations. Cisco Systems Inc. had been investigating ZTE since earlier this year, after claims that the Chinese company had contravened international embargoes and sold Cisco-branded networking equipment to Iran, Reuters reports. As a result, Cisco has ditched its sales partnership with ZTE.
According to earlier leaks, the Cisco-branded hardware – initially produced under license by ZTE, as a way of reducing costs and becoming more competitive against Huawei in China and other markets in Asia, though from 2010 simply resold by ZTE – had been discovered on a July 2011 parts supply list in a deal between ZTE and an Iranian telecommunications company. ZTE had apparently agreed to supply five Cisco switches to a part of the consortium controlling the company.
An FBI investigation was triggered after ZTE's own general counsel for its US subsidiary accused the parent company of attempting to cover up the Iranian deal, including destroying evidence. He was subsequently put on administrative leave.
"ZTE is highly concerned with the matter and is communicating with Cisco" spokesperson David Dai Shu said of the US company's decision. "At the same time, ZTE is actively cooperating with the US government about the probe to Iran. We believe it will be properly addressed."
Cisco, meanwhile, declined to comment specifically on the ZTE deal. However, CEO John Chambers did say that Cisco would not "tolerate any direct or indirect sales" of its hardware to Iran, "and when that occurs, we step up and deal with it very firmly. So I think you can assume that you will not see that happen again."
ZTE and Huewei have found themselves at the center of a security scare in the US, with the House Intelligence Committee releasing a report today that recommends US businesses do not use hardware from either firm, out of concerns that the Chinese government could subsequently petition for access. Meanwhile, the Committee, a bipartisan group of Republicans and Democrats, has advised that regulators block any attempts by ZTE or Huawei at mergers and acquisitions in the US. Both companies deny the allegations.