CineVERSUM BlackWing Four MK 2010 1080p projector gets super-high contrast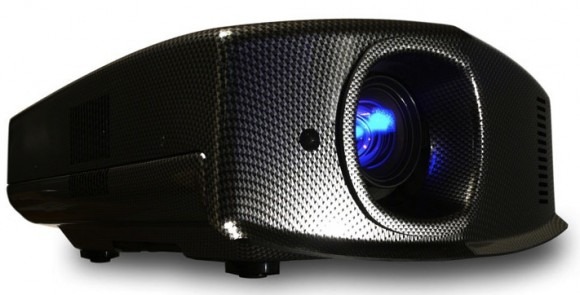 Squatting like some carbon-fiber turtle, CineVERSUM's latest projector promises the richest black levels from the company to date.  The CineVERSUM BlackWing Four MK 2010 packs not one but three Full HD 1080p 0.7-inch LCoS panels together with a 70,000:1 contrast ratio and 900 ANSI lumens brightness.
There's also motorized zoom and lens shift, while inputs include two HDMI 1.3 ports, a composite video, component video, S-Video and VGA.  System integrators get an RS232 serial port and a 12V trigger which could be used for automated blinds or a drop-down screen.
If the BlackWing Four MK 2010 isn't special enough for you, CineVERSUM will also be offering a limited edition "Carbon" model, with a casing crafted from carbon fiber.  No word on pricing or availability for either model as yet.
[via About Projectors]