chumby NeTV turns TVs smart with Android remote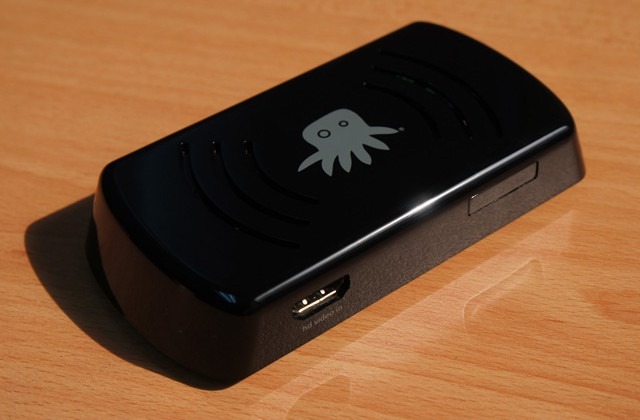 chumby's latest widgetized device has been revealed, the chumby NeTV, a compact STB intended to put weather, news, streaming media and other internet data onto your TV. Hooking up a pass-through HDMI connection, and getting internet access via WiFi b/g, the NeTV overlays smart TV – such as news tickers, Twitter updates and Facebook statuses – on top of what's coming out of your regular cable box or Blu-ray player. If you have an Android phone, meanwhile, the NeTV gets even more interesting.
The NeTV has an integrated Webkit-based browser, which can be remotely controlled via an Android device. While you're paired up, meanwhile, you can also view SMS and email notifications on your TV, view photos stored on the phone, and easily send shots to the big screen. chumby promises that similar iOS support for photo sharing is coming soon.
If you've not got an Android device then the bundled 7-key IR remote can be used instead, while the NeTV hardware itself supports 480p, 720p and 1080p24 resolutions and is, chumby reckons, compatible with most HD video sources. Inside there's an 800MHz processor, while power is via microUSB.
Developers will be able to grab the NeTV from later in September, though chumby is already offering the schematics and software online now. No word on consumer pricing or availability at this stage.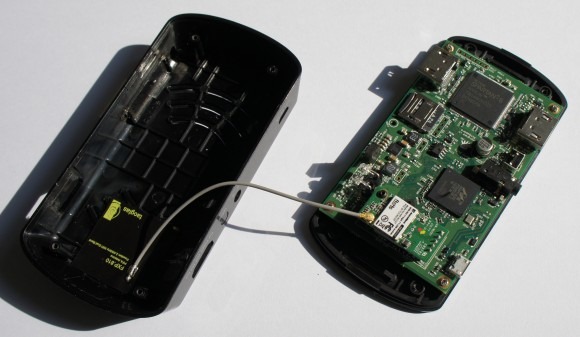 [viay Engadget]