Chrome's new Google Drive extension blurs the cloud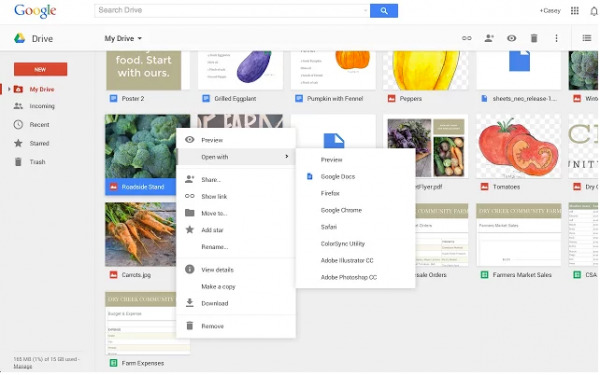 Google continues to hammer away at the divide between what lives in the browser and what's on your computer, releasing a new extension for Chrome that allows files stored in Google Drive to be opened up directly into the relevant app. The plugin effectively further blurs the lines between the cloud and local apps, bypassing the need to first download a copy to your PC or Mac and also making it more likely that you'll have the latest version stored on Drive too.
That's because the file you're working on is the Google Drive version, rather than a copy downloaded separately. If you've ever gone hunting for a document in your cloud store of choice, but realized that the latest iteration is actually saved locally on a difference machine, you'll know how useful that sync can be.
According to Google, the functionality works with "advanced image and video editing software, accounting and tax programs, or 3D animation and design tools."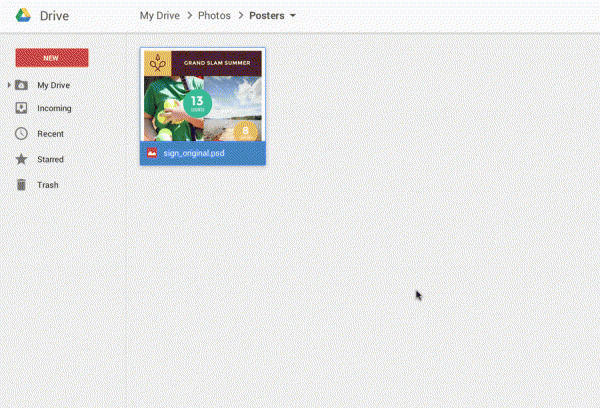 You'll need Drive for Mac or PC (version 1.18) and a full synchronization in order for it to work, and then the plugin for Chrome too. Clicking through into Google Drive – the newest view of the cloud store – right-clicking on a file will bring up an "Open with" menu familiar in concept from the desktop.
It's a small tweak, perhaps, but a potentially important one given Google's continuing focus on the cloud. After all, if Google can sufficiently streamline how users interact with Drive, it could win users from rival services like Dropbox and OneDrive, which still keep the cloud and local apps at more of a divide.
SOURCE Chrome Web Storez