Chromecast turns one with 400m casting milestone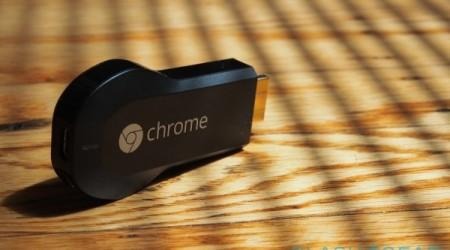 Google is marking the first anniversary of its Chromecast streaming dongle with some usage stats, as well as revealing a few teasing tidbits from the roadmap for the media stick. Chromecast users have hit the cast button over 400 million times in the past twelve months, Google says, despite recent reports that use of the dongle has declined.
Back in June, market researchers Parks Associates found that, while Chromecast was in an estimated 6-percent of US homes, those actually using it to look at webpages or media on their TVs had dropped significantly. Their conclusion was that the streamer's relatively low $35 sticker price meant many bought in without necessarily researching exactly what the Chromecast could – and couldn't – do, only realizing its limitations and abilities over time.
Google doesn't address such speculation in any way specifically, but is throwing out some free media as a way to perhaps tempt some Chromecast owners (and would-be owners) to plug the dongle back in.
Ninety days of Google Play Music All Access service is being offered to those who sign up before then end of September, as long as they're not already subscribers. The trial is available to new and existing Chromecast users.
As for the future, Google's Chromecast chief says that there are updates in the pipeline that will allow casting from people not necessarily on the same WiFi network as the adapter itself. There's also a customizable homescreen in the works, Chromecast Backdrop, which will be pushed out automatically in a future upgrade.
SOURCE Google Chrome Blog