Chromecast Backdrop gives your TV a personalized screensaver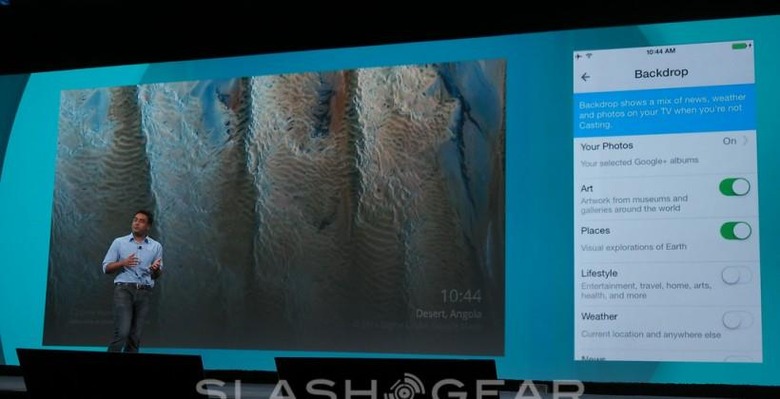 Google's Chromecast streaming dongle is getting a new app for its downtime, with Backdrop turning the TV into a personalized screensaver. Kicking in whenever the Chromecast is idle, Backdrop curates a customized mixture of photos, famous artwork, and more.
Exactly what appears on-screen depends on the preferences of the user, of course. There's support for photos pulled in from Google+ albums, as well as art, lifestyle information, weather forecasts, and news.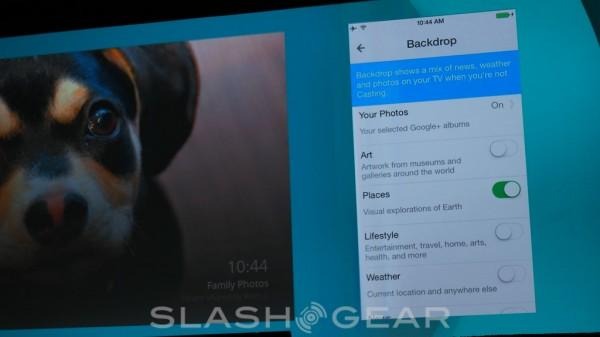 Google will be curating what gets fed to Backdrop so as to ensure that it's all family-friendly.
Meanwhile, if you see something on-screen that you want to know more about, you can ask "What's on my Chromecast" on a smartphone. Google Now shows a synchronized card with relevant info and actions, for instance if it's a piece of art being shown, the card could offer to dig up more information on the artist.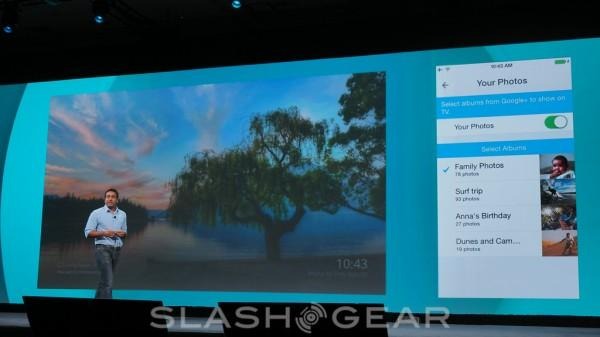 Third-party developers will be able to add support for Backdrop into their own apps, using the Cast SDK. Backdrop will be rolling out to Chromecast later this summer.