Chromecast gets Hulu Plus streaming service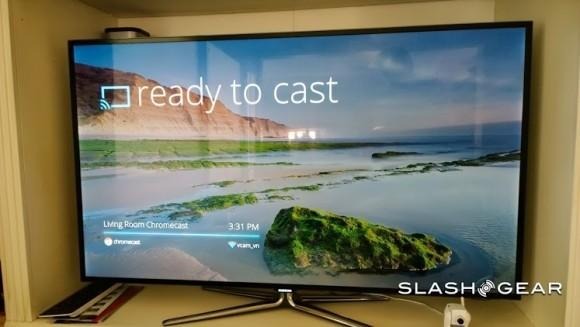 The Chromecast streaming device has been getting upgrades and improvements with new streaming services regularly since it launched. Last month, Google added support for YouTube to the streaming device. Today Chromecast users are getting another streaming service to take advantage of with Hulu announcing Hulu Plus is now available.
The Hulu Plus app on Chromecast is the latest way the streaming company is trying to make watching TV a more convenient experience. Hulu says that its teams in Santa Monica and Beijing work closely with Google to develop the app that runs on Chromecast. The app running on your smartphone or tablet makes it easy for the user to control Hulu Plus on the TV via Chromecast.
With the application paired with your Chromecast device a tap on your smartphone or tablet screen allows you to scroll through programs and select what to watch on your big-screen TV. Hulu says that the core of its Chromecast application is a custom remote control with all the basic functionality you need to enjoy the service.
The remote control offers play/pause and the 10-second rewind feature from the Hulu video player. The remote will also allow users to turn captions on or off and skip forward to your favorite parts of the show. The app is designed to allow users to browse through the Hulu Plus video catalog on the phone while another show is being cast to the TV. The Hulu Plus app is available for Android devices via the Google Play store and for the iPad from the App Store. Hulu says that an iPhone version of the app is coming soon. We've reviewed the Chromecast device in the past if you want to know more about how it performs.
SOURCE: Hulu