Chromecast birthday means Google delivers presents to Android TV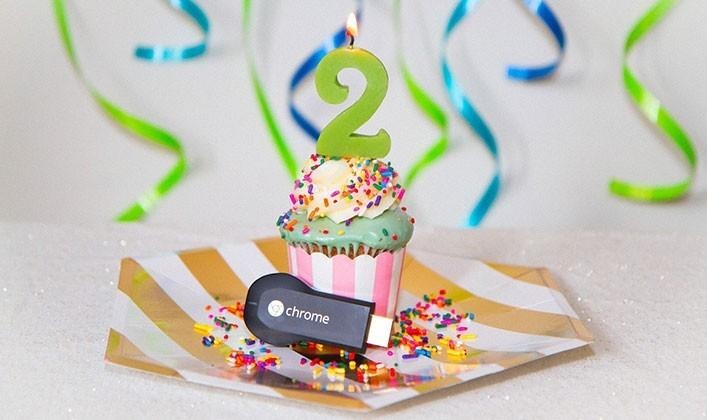 Happy Birthday, Chromecast! It's been two years since the tiny HDMI-based TV dongle launched at Google, and Google wants to celebrate. To do so, they've delivered a collection of freebies or otherwise interesting trial-offer sorts of gifts to the public. To those that already have Chromecast or Android TV devices, that is to say. These tiny bits include everything from 90 days of Google Play Music Unlimited to a week of Hulu. Meanwhile Chromecast itself is at just about the lowest price it's ever been, sale or no, with deals for doubling down.
This is a USA-exclusive sort of situation, as the Chromecast's birthday is for its US-based launch – and likely because the vast majority of Chromecast sales are inside the states. The one gift Google suggests they're sending out for this birthday celebration is a single rental of a digital movie. Meanwhile a tiny note which reads "there may be retailer exclusive promotions" has us understanding the rest of the items we see pop up.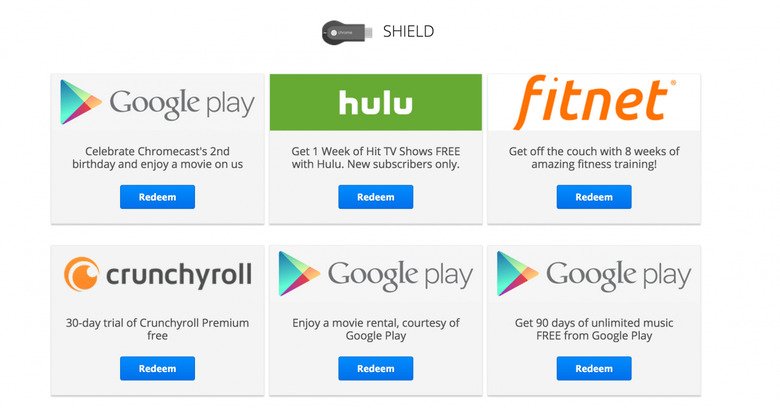 What you're seeing above is a screenshot of our setup. What pops up here is a SHIELD marker because we've got the NVIDIA SHIELD Android TV hooked up on our network. Would that we were to have a Chromecast instead, it'd say Chromecast up top. As such, the deals you see here may just be limited to the device – you'll have to see if things are different for you based on location and machine.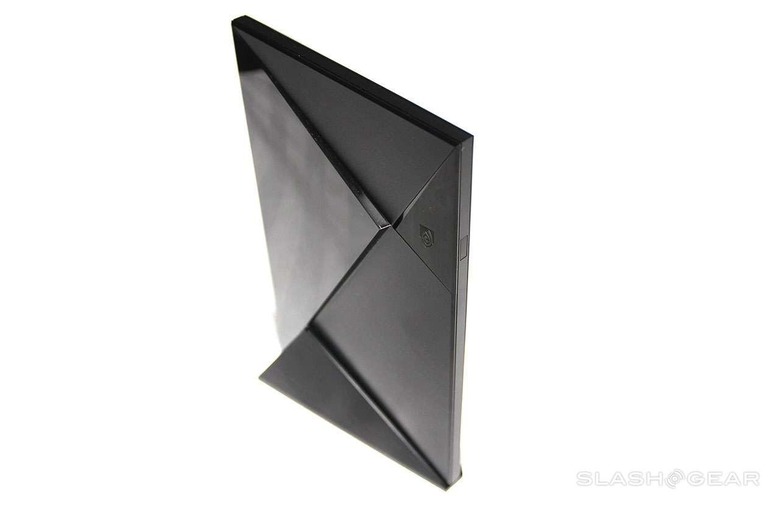 See our full NVIDIA SHIELD Android TV Review for more information on our current top choice for Android TV device.
UPDATE: You can see the full list of bumps you're able to get with the Chromecast or Android TV devices on Google's Q and A page on the matter. There you shall learn all. All data shall come to those that read.