Chromecast 2 and Chromecast Audio revealed by Google: everything goes smart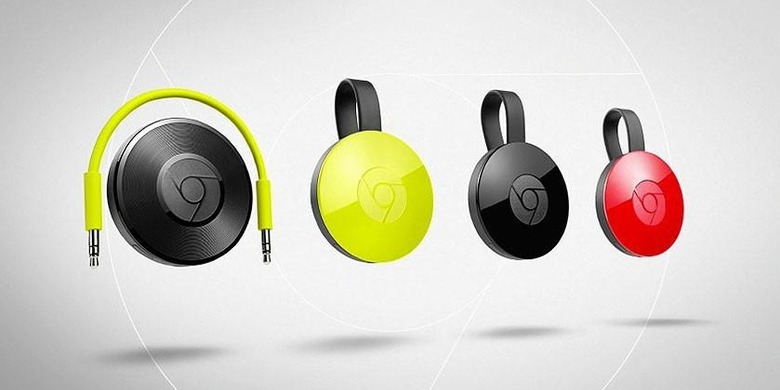 Today the Chromecast has been redesigned and detailed by Google in three new colors – Coral, Lemonade, and Black. This device has its own HDMI cable and a magnet to keep the cable stuck to the device when not in use. This device has "significantly improved Wi-fi support". This device has a new set of antenna inside for optimum connectivity for Wi-fi for ultra-quick connectivity. This is one of two new devices being shown today by Google's Chromecast team – the other goes by the name Chromecast Audio.
The second device being shown today by Google in the Chrome family is the Chromecast Audio. This device will make your speakers smart. It'll plug in to an existing home speaker – whatever speaker you happen to have on hand, so long as it has a standard headphone jack (3.5mm aux). RCA and optical inputs are also supported.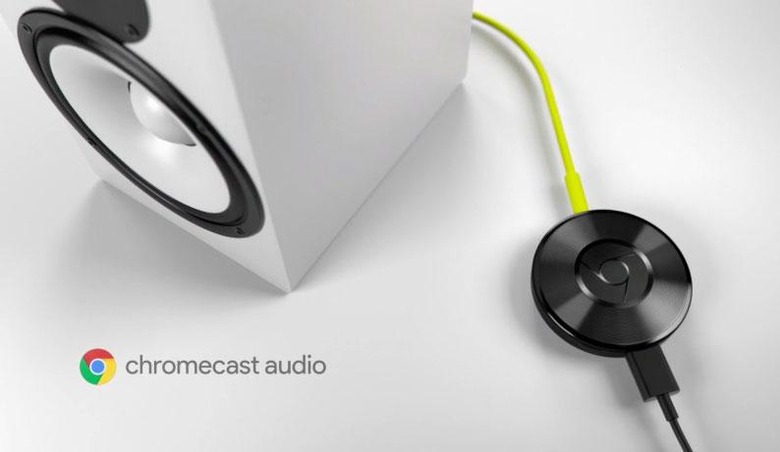 Both of these devices require that you have one plug going in to the device – speaker or display (your TV) – the other plug connecting the Chromecast to power This will be with a USB port more than likely, or you'll be able to use a converter to plug into your wall plug.
The Chromecast family will also have a new Chromecast app. With this app you'll be able to discover content that works with Chromecast devices easily. Both of these devices and the app will be available very, very soon through the Google Store (for the devices) and the Google Play app store.