Chromebook tablets take iPad fight to the classroom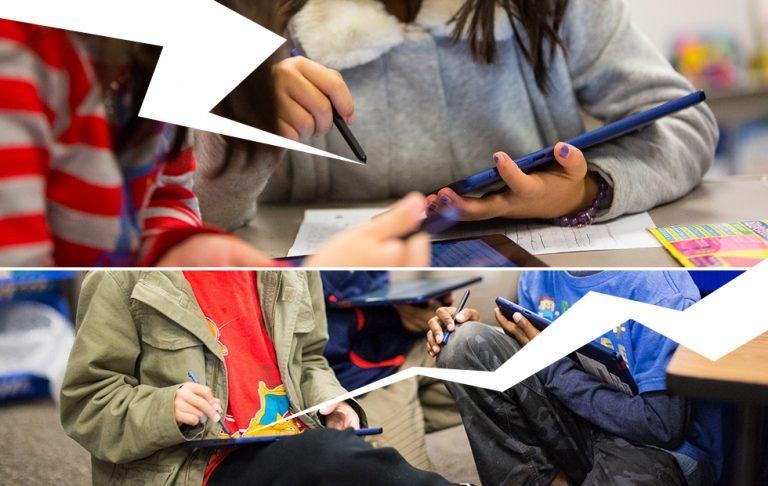 This morning Google revealed Chromebook tablets, a slightly different form-factor for their low-cost Chrome OS devices. These devices will have their own built-in stylus, touchscreen, and the simplicity of a tablet. And yes, they're called Chromebook Tablets, even though they are flat, and not nearly as much like a "book" as the laptop.
The first of the Chromebook tablets is the Acer Chromebook Tab 10. This device will have all the standard abilities of Chrome OS, but this time in a slate. The Acer Chromebook Tab 10 was tested earlier this year by Google at a school in Cupertino, where teacher K.Kuwano commented on the device. "They love technology and they have grown up working with touch devices, so tablets are intuitive for them."
The Chromebook Tablet will be available for consumers, but it's aimed at schools first. Google's found one whole heck of a lot of success with Chromebook Laptops in schools over the past several years, all but commanding the classroom throughout North America. The Chromebooks schools buy are inexpensive, hearty, simple, and can be managed by IT specialists rather easily.
In classrooms across North America, a teacher will roll in a computer cart, students take a device and log in, and the class begins. Each Chromebook – laptop or tablet – allows each student to log in with their name and password, do their work and/or play, and log back out again. All user data on a Chromebook is encrypted, and verified boot checks the security of the device every time a device is booted.
Each Chromebook tablet has its own Chromebook stylus. At the moment, a Chromebook stylus is defined by its simplicity. Chromebook styli need no charging or pairing to work. Chrome OS "uses advanced machine learning to predict student writing for a natural writing experience."
That's according to Cyrus Mistry, Group Product Manager, Google for Education. "With touch and stylus functionality, this lightweight device is perfect for students creating multimedia projects—and also comes with a world of immersive experiences with Google Expeditions AR," said Mistry. "The Acer Chromebook Tab 10 comes with support for ... hundreds of other learning applications from our ever-growing catalog of apps in the Play Store."
For those users, educators, and IT specialists who wish to take a peek at the Google Play category for Education-aimed Chromebook devices, head over to Google Play right this minute. The first Chromebook tablet, the Acer Chromebook Tab 10, will be made available later this year.