Chromebook Pixel detailed with world's most HD laptop display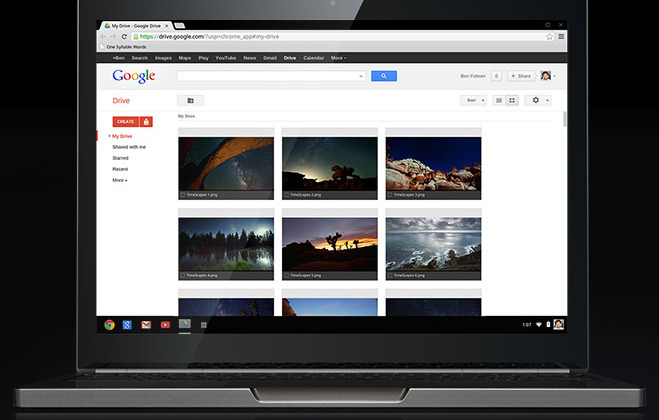 This week the folks at Google have revealed the next step in the evolution of the Chrome operating system: the Chromebook Pixel. This machine works with the highest definition display available on the market for a notebook computer, works with multi-finger touch, and is made for the "power user." As such, this is not your everyday ultra-inexpensive Chromebook. This machine is going to cost you just a bit more than units revealed in the past.
The Chromebook Pixel works with 2,560 x 1,700 pixels – 239 pixels per inch across a 12.85-inch display. You've got a 3:2 aspect ratio "designed for the web" and it's all covered with a 0.55mm layer of touch-friendly Gorilla Glass for full touchscreen action. This machine will be sold as a wifi-only edition if you like, but you're also welcome to jump on board with 4G LTE with Verizon too – mobile speed!
You'll be working with a glass touchpad, a backlit keyboard, and an integrated 720p HD camera as well – all the Google+ Hangout action you can handle. This Chromebook weighs in at 3.35 lbs / 1.52 kg and is 297.7 x 224.6 x 16.2 mm, made up of mostly anodized aluminum with "active cooling" and no immediately visible vents – we'll see how that works out when we get our hands on a full review sooner than later.

Inside you've got 4GB of DDR3 RAM, an Intel Core i5 dual-core 1.8Ghz processor, and integrated Intel HD Graphics 4000. You'll find 2x USB 2.0 ports, a mini display port, and a combo SD/MMC card reader around the edges and a 32GB SSD on the inside. If you pick up the LTE model, you'll be getting 64GB SSD instead – large!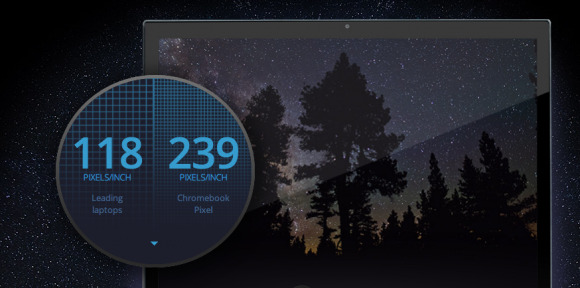 With each purchase you get one free terabyte of Google Drive cloud storage for three years, 12 free sessions of GoGo Inflight Internet, and – if you're working with the 4G LTE Verizon model – 100MB of data a month for 2 years of mobile broadband connectivity. Pricing starts at $1,299 U.S. and £1,049 U.K. for the wifi-only version and the LTE version will cost you $1,449 – with shipping in April. The wifi version begins shipping next week, while Best Buy and Currys PC World will begin showing the device off within a week from today.