Chromebook Goes On Sale Early At Gilt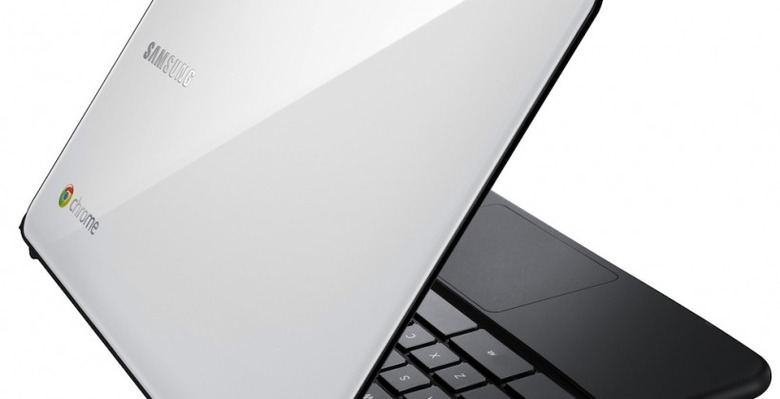 At last month's Google I/O developer conference, the much anticipated Chromebooks were unveiled, with the first two to be from Samsung and Acer. The Chromebooks were scheduled to arrive on June 15th, which is now just two weeks away, but should you not be the patient type, you can grab one now from Gilt.
The popular invitation-only flash sale site, Gilt, has somehow managed to offer Samsung's Chromebook two weeks earlier than even Google I/O attendees will be able to get their hands on one. An email sent out from the Chrome team says that due to the positive response, they were able to get their hands on a "few" machines a little earlier and are making them available via Gilt. It's not clear just how many they actually have in stock.
Gilt is selling the Samsung Chromebook 3G version for around $500 and will throw in a limited edition custom-fit Chrome sleeve designed by Rickshaw. To make the purchase, you must first sign up for Gilt. It will only be available for a limited time, as with flash sale sites, that could mean one-day only so hurry and go sign up here.