Chromebook Family Link continues Google's Digital Wellbeing thrust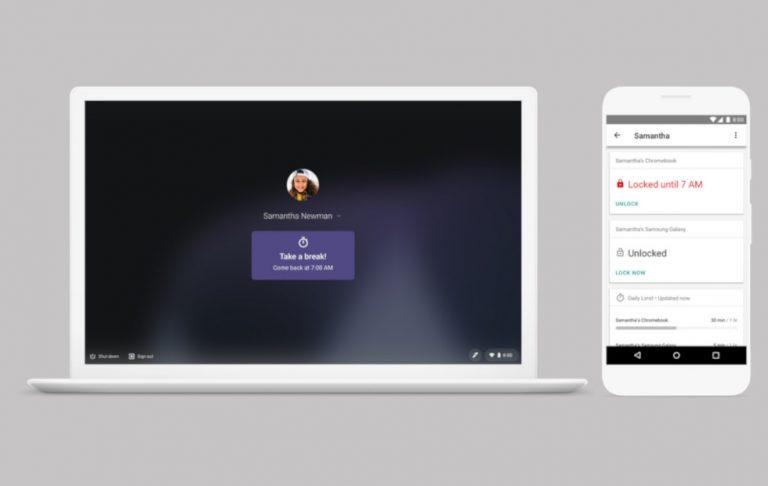 It almost sounds ironic, or even maybe suspicious, but tech companies like Google and Apple are finally taking their influential roles seriously. They've started to implement tools that make you aware of your addiction to devices and the Internet and ways to change that lifestyle. But while adults may have a harder time readjusting their habits, kids are still easy to train. That's why following its release on Android, Google is now launching its Family Link app on Chromebooks to give parents the same control on some laptops.
Although not as ubiquitous as Android phones, Chromebooks have a growing presence in children's lives, particularly through schools. Some households might even have a Chromebook to share among family members. All the more reason for parents to worry about how their kids use the devices.
Family Link more or less takes the worry out of the equation. The app will let parents set limits on how much time kids use the Chromebook. But even if they don't hit that limit, the app will be able to show both parents and kids how much screen time they've spent. But perhaps more important, Family Link will also put restrictions on the kind of content they have access to and, better yet, what they can or cannot buy using their parents' credit cards.
Family Link, now both on Android and Chromebooks, can help put kids on the right track in growing up with this new digital lifestyle. They aren't the only ones who need help, though. That's why Google has created a new Digital Wellbeing video series to give grownups a better idea of the ramifications of the always-connected life and how to save themselves.
Of course, Google isn't saying technology is bad because that would be bad for business. It is instead trying to encourage people to create "healthy relationships" with technology and devices. They are, after all, just tools. And like any tool, even a spoon or a pencil, they can be used for good or for ill.