Remember way back on May 19, 2010, when Google spoke at Google I/O about a Chrome Web Store? Well today's the day they've blasted it right out the door – a store where apps can be uploaded by developers then downloaded by anyone who's able to run a compatible web browser. Our main main speaking begins announcing this store by recalling what he said back in May about chess…
He mentions Flixter as a lovely tool to find new apps and work with them. How will this affect the future of the Chrome Web store?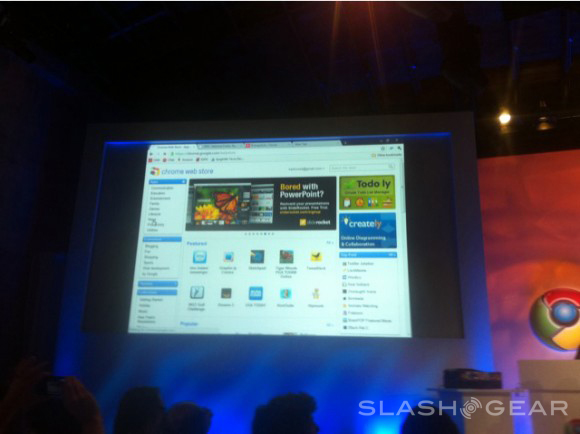 Gallery is the heart of Chrome Web Store. If you check out the NPR app, their first example, looks lovely, a neato gallery-style app that plays items instantly. Next they reveal Sports Illustrated SNAPSHOT. A visual-rich experience. You can personalize via your area, whatever you like.
If an app costs $1.99, for example, you just purchase it in under 10 seconds using the Google account you've already got set up. Your apps are displayed in a way you'll already be familiar with if you're into Android, iOS, whichever.
"Primary purpose of the Web Store is to showcase partners of Google."
NYTimes for Chrome allow you to browse with 10 skins to begin, your way. Browse headlines, read in the same way you'd read a physical copy, browse galleries of images, Priority View in order of importance as selected by editors. Stories "have never looked more beautiful or more engaging." Very fast, up to the minute updates, "only the beginning of what we can achieve." — Works offline!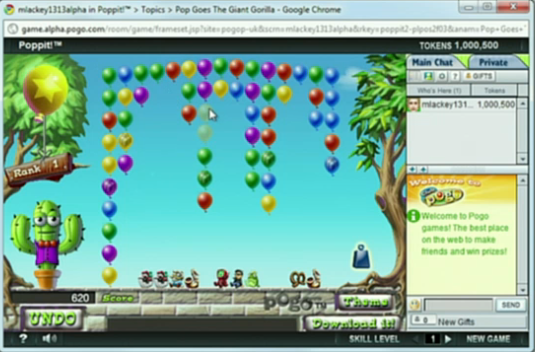 EA Games comes to speak about Pogo.com, a place where web-based games live, a flagship being Poppit! Poppit! has been converted to HTML5 in less than 5 hours. Super neato technology converting this game to a smooth, excellent experience. Poppit! is embedded in the new Chrome version, downloaded in the games section of Chrome's new Web Store.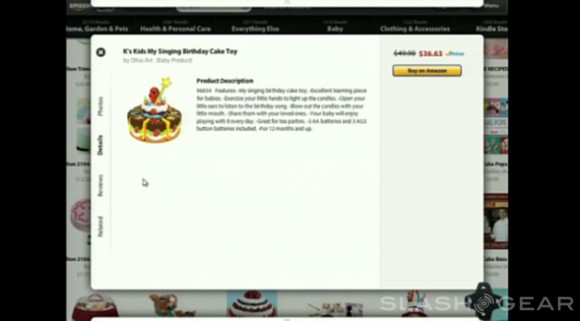 Amazon presents Windowshop.com as well as an update for Kindle. Inside Kindle for the Web, they want the technology to dissapear as you immerse yourself in the books. All of this is built inside the web.
https://chrome.google.com/webstore/ should be up today!
Original Google I/O Video on May 19, 2010 (start at around 3m 28s)

More updates as we get them!