Chrome promised to now use less battery, mobile payments added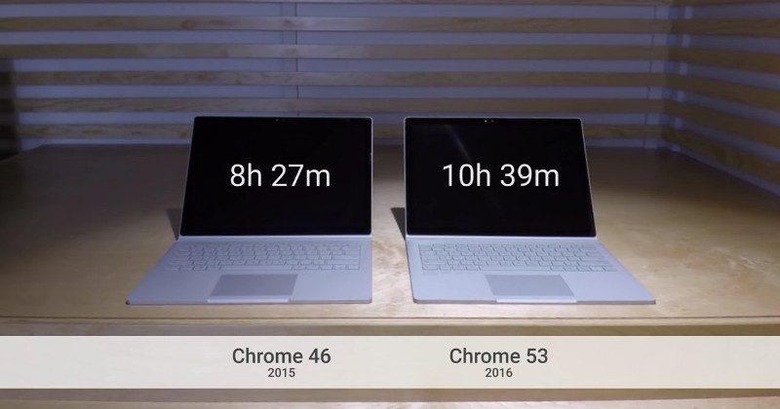 Google has finally broken its silence and has put out its own "play video until computer dies" timelapse to show just how long its browsers last. But unlike tests from Microsoft or Opera, Google only pitted its Chrome against another Chrome, one from a year in the past. Unsurprisingly, the results do show how much the Chrome browser has improved, adding a little over two hours to "identiical laptops" battery lives. When watching videos on sites like Vimeo at least.
One could probably blame Microsoft for starting the pissing contest. In a blog post last June, it tried to prove that its new Microsoft Edge offers the best battery optimization of all four major browser. Opera, who before that just launched its new Battery Saver feature, was up in arms and refuted Microsoft's claims with its own "more scientific" test.
Amusingly, while those tests had no clear winner, both showed Google's Chrome browser to be the worst in saving battery life. The search giant has so far remained silent on the matter. Until now, that is. It isn't categorically denying its battery problems. It just doesn't say how bad they are. Instead, it decided to focus on the improvements it managed to implement in the course of a year, showing the 2-hour difference between Chrome 46 from 2015 to the current stable Chrome 53.
The one caveat to this test is that Google's optimizations and improvements are mostly applied to sites that users visit the most, particularly video streaming sites like Vimeo, YouTube, and Facebook. Even Google itself admits that users browse more than just these sites, so they have also been trying to make those improvements across the board, from displaying images to scrolling web pages. It just doesn't say how much has improved.
Some might argue that Google's silence on some aspects is rather telling and it intentionally doesn't compare Chrome with other browsers because it knows it will perform dismally. Then again, most users don't switch browsers based on battery optimizations alone and are rather set on their favorite software and extensions. They would rather hear about how their favorite browser improved rather than how it fares against others.
In other Chrome news, Google has also introduced new features to the browser's mobile version, at least on Android. Now Chrome on Android supports "seamless" payments, mostly through Android Pay.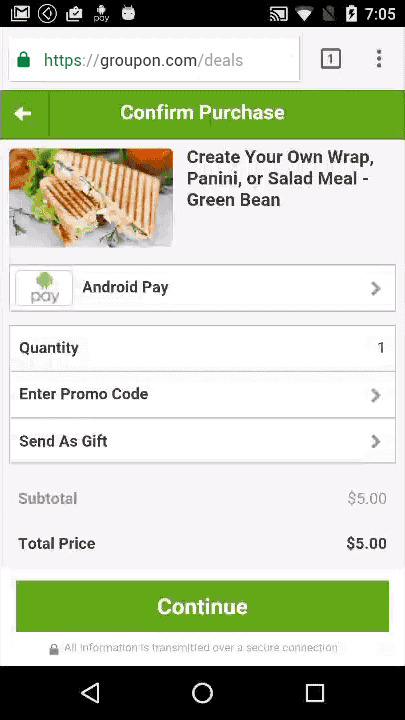 SOURCE: Google