Chrome OS version of Lenovo Yoga Book coming next year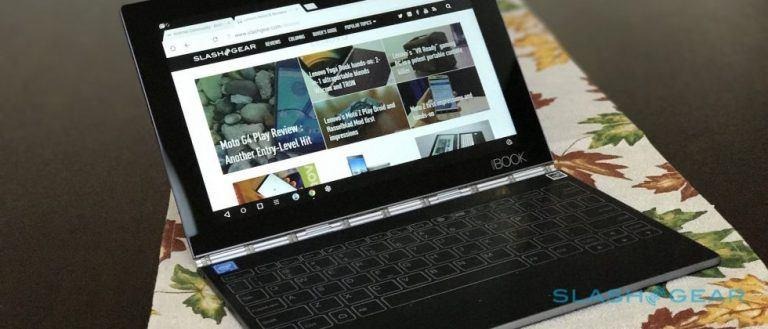 Released earlier this year, Lenovo's new Yoga Book is an interesting take on the 2-in-1 tablet form factor. The device drops a traditional physical keyboard for a touch surface that can be used for both typing and stylus input, and it comes in both Android and Windows models. But now the Yoga Book is about to get a lot more appealing, especially for those users who prefer Chrome OS.
That's right, a new Chrome OS version of the Yoga Book will be released next year. This was confirmed by Laptop Mag, which heard the news directly from Lenovo vice president Jeff Meredith during an interview. He said the new variant of the tablet will debut in 2017, but didn't offer an exact date.
READ NEXT: Lenovo Yoga Book Review
Along with mentioning that Lenovo has had "a lot of interest" in Chrome OS, Meredith added that they believe the Yoga Book could be a good fit for schools and in other educational uses. Along with supporting the Real Pen stylus, which allows users to write or draw on the Yoga Book's touch surface, the Chrome OS version will take advantage of the software's new ability to run Android apps.
While no firm release date or price was confirmed, Meredith did say that Lenovo is planning to "maintain the three distinctive products throughout this year at least," making it likely that we'll see the Chrome OS version on shelves in the very near future.
SOURCE Laptop Mag