Chrome for iOS updated with notification center widget, new app extensions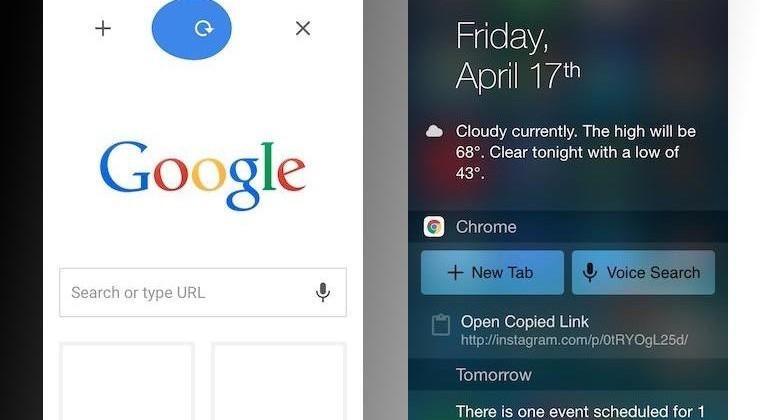 Google recently released a new update to the iOS version of its Chrome browser, allowing the app to take advantage of some of the newer iOS 8 features. Overall, the app has several new improvements that make it easier to use, including some new gestures, but most prominent are the browser's new widget for the Today section of Notification Center, as well as support for new app extensions. This update brings Chrome for iOS up to version 42, and is already available for both iPhone and iPad.
Once the Chrome widget has been added to Notification Center, users will find the ability to either launch the browser with a new tab open, or launch the app and start a new voice search. Even better, if a URL has been copied to the clipboard, the Notification Center widget will present a third option of launching Chrome and opening the website in a new tab.
While Chrome has already had app extensions for some time, this new update brings support for popular password management apps 1Password and LastPass. The extensions for these apps let users quickly enter secured usernames and passwords without having to leave the browser. Chrome's share/action button can be found in the menu activated by the three-dot icon in the upper-right corner.
Lastly, Chrome for iOS now has a handy gesture for opening a new tab or closing the existing one. When inside the app, pulling down on a website and releasing will refresh the page. Alternatively, if you pull down and, without lifting your thumb/finger, swipe to the left, a new tab will be opened. Pulling down and swiping to the right will close the current tab.
SOURCE Chrome/App Store