Chrome Beta revealed for Android 4.0 ICS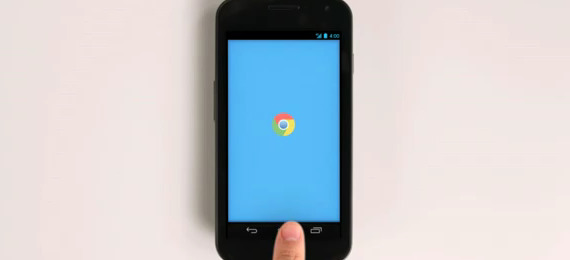 Android has been working with a web browser without a name for quite a while now – it's actually called WebKit, but before now they've never had a name-brand browser out of the box: this is all about to change with Google's own Chrome browser, releasing today. Chrome is Google's desktop-based web browser and operating system (there's two Chromes, this one being a sort of mashup between the two) being used by millions of individuals around the world, this release being the Chrome team's first jump into the mobile world. This release is a pre-release sort of situation, as the Beta tag implies, and works for all Android devices with version 4.0 Ice Cream Sandwich and higher installed upon them.
This new release promises three "S" words right from the start: Speed, Simplicity, and a single Sign-in. What you're getting here is not just a general browsing experience, but a real Google-made and optimized experience for the Android environment. Google has both a Chrome web browser for all types of computers and a Chromebook which runs Chrome OS, that being a full operating system for a Chromebook (notebook) computer. This release of Chrome is a continuation of the browser and the OS and it based entirely online in a browser-like environment. Your experience in your Chrome on your computer will continue on in your Android tablet, smartphone, and everything in between – thus the ties between all Google devices begins (or continues, as it were.)
UPDATE: See our Full Review of Chrome Beta for Android 4.0 ICS live now!
Speed
As the desktop version of Chrome web browser promises as well, you've got speed on your side here: you'll be going fast, "Chrome fast." As you scroll through search results in Google, top results are loaded in the background as you type so you can roll out much quicker. All of your URL typing and searching is done from the URL bar, renamed here "Omnibox," one you'll be familiar with already if you're used to using Chrome as a browser.
Simplicity
Designed specifically for the multiple screens it'll be used on, Chrome for Android is made to work as a flip and swipe capable interface working with an unlimited amount of tabs. Tabs here will allow you to move through a collection of screens like a pack of cards, and much easier. Link Preview is another feature that'll make your mobile browsing simpler, it automatically zooming in on links when they appear on a page.
Also made simple here is your Privacy settings, available for you in your menu, Settings, Privacy screen and also in incognito mode for any new tabbed window. You can browse and share or browse in silence, do as you wish. With that goes sign in, the universally loved sequence everyone uses to remember password sequences.
Sign In
You're able to sign in on Chrome here, but you don't have to. If you do, you can get your own personalized experience on your Android device, all synced up with your Chrome on your desktop and everything. You can view open tabs you left open on your desktop, get smart suggestions from your typing on your desktop (and vice versa) and sync your bookmarks.
Download Now
You can download Chrome now in Beta from the Android Market. This download is not available in all countries at the moment, but will be soon, and is limited to Android 4.0 Ice Cream Sandwich and forward for your operating system. That means you'll likely be rolling out on your upgraded Motorola XOOM, your Samsung Galaxy Nexus, your Nexus S if you're lucky, or your ASUS Transformer Prime because you love power.
More images and hands-on looks coming soon!