Christian Facebook clone preaches love the social, hate the sin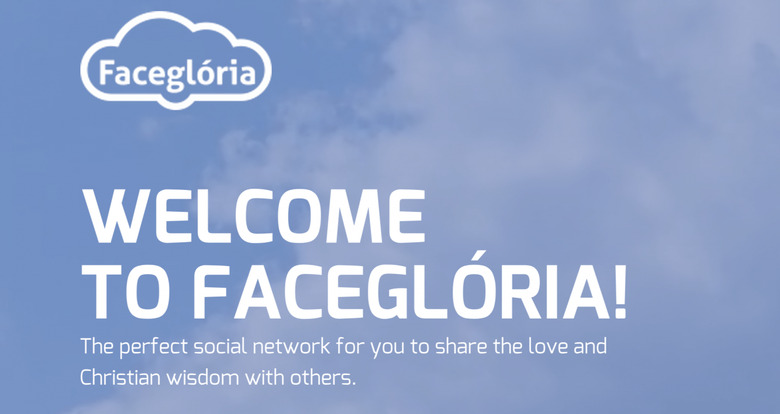 A social network focused on serving the needs of evangelical Christians, complete with an "Amen" button instead of "Like", is promising to oust the sin from Facebook. FaceGlória, currently only available in Portuguese, was set up earlier this month, billed as a "clean virtual environment" in which Christian values will be observed. As a result, in addition to barring anything related to violence, sex, or LGBT issues, there's a long list of no-go words.
A team of around twenty people will police FaceGlória, the site's creators explained to AFP, looking out for things like bikini photos and fruity language. Over 600 terms have been put on the watch-list.
Even photos which show alcohol consumption or smoking will come under scrutiny, though FaceGlória's staff says they'll be evaluated given the context within which they were taken.
It may sound like an Onion joke, but the startup has big ambitions given its potential audience. Even with the site currently only offered in Portuguese, there are an estimated 42m Christians in Brazil, and according to FaceGlória there have been 100,000 sign-ups in just the few weeks the site has been available.
High-profile gospel celebrities like Bruna Karla have lent their name to the site, while in the pipeline are other language versions along with a mobile app, it's said.
FaceGlória's goal, the developers say, is "encouraging the exchange of edifying content between users, and keep updated information about their church or religious institution, attracting more believers through the witness, making social networking a reflection of their Christian life."
It's not the first religiously-focused social network, however. Ummaland launched in 2013 as a place for Muslims to discuss Islamic values, for instance, and currently claims to have almost 330k members.
SOURCE Facegloria