Chris Hadfield resigns from Canadian Space Agency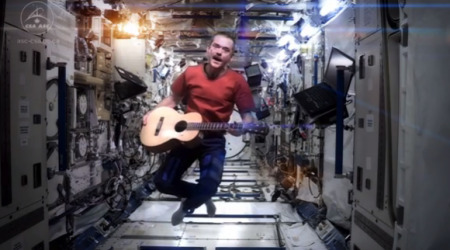 After returning to Earth last month from the International Space Station and serving as the commander, astronaut Chris Hadfield is stepping down from the Canadian Space Agency. The CSA notes that Hadfield's resignation is in part due to wanting to pursue new professional challenges, as well as for personal reasons.
Hadfield says he wants to move back to his native Canadian land from Houston, Texas where he has lived for over 25 years in order to train with NASA. Hadfield notes that he promised his wife that they would eventually move back to Canada, so the resignation is also "making good on a promise" that Hadfield made to his wife "nearly 30 years ago."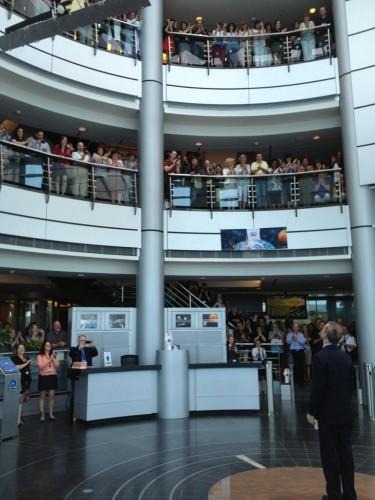 It's not said what exactly Hadfield will do next, but he mentions that he will still "continue to reinforce the importance of space exploration through public speaking and will continue to visit Canadian schools through the CSA." Hadfield's resignation is effective as of July 3, so he has a little less than a month to finish up any last-minute projects.
Hadfield has been a part of the Canadian Space Agency for 35 years, and was a part of three missions in space, with his first trip including a mission to the Russian Mir space station in 1995, where he attached a docking module with the Canadarm. In 2001, Hadfield delivered and installed Canadarm2 on the ISS, making him the first Canadian to perform a spacewalk. His latest trip, obviously, was a several-month stay on the ISS where he eventually became commander.
With Hadfield's involvement on Twitter and recording weekly YouTube videos, he quickly became an internet celebrity and was successful in raising awareness of space exploration, something that only geeks and science nerds have been into up until now. However, by connecting with the younger audience, Hadfield brought in a whole 'nother crowd of enthusiasts. Thank you for your service, Mr. Hadfield!
SOURCE: CSA