Chinese Iron Man fan builds his own Hulkbuster armor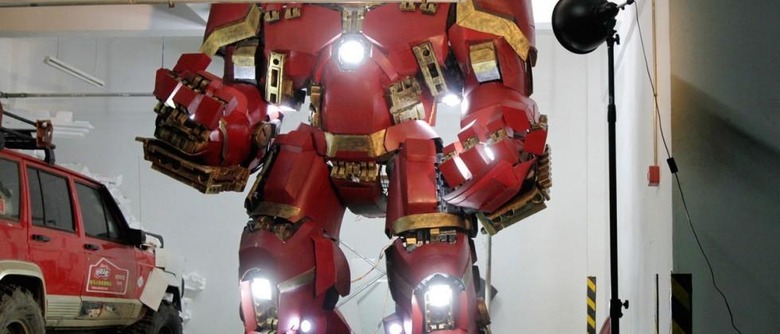 Here is an Avengers fan so huge not even the Hulk could stop him. Almost on par with the 7-year-old boy who received a working bionic Iron Man arm, this young Chinese man has built his own life-size Hulkbuster armor. And it easily outclasses that 4 foot tall Hulkbuster action figure that was recently prototyped. Even more impressive is that 26-year-old Xing Yile completed this monstrous project in a mere 2 months.
Xing's Hulkbuster weighs half a ton and measures over 11 feet tall. He constructed it from around 100 parts made of fiberglass. What prompted this young man to tackle such an undertaking? He says he was inspired to start the project after just watching the first trailer for the Avengers: Age of Ultron movie, which showcases Iron Man's new armor used in a fight with Hulk, a few months ago.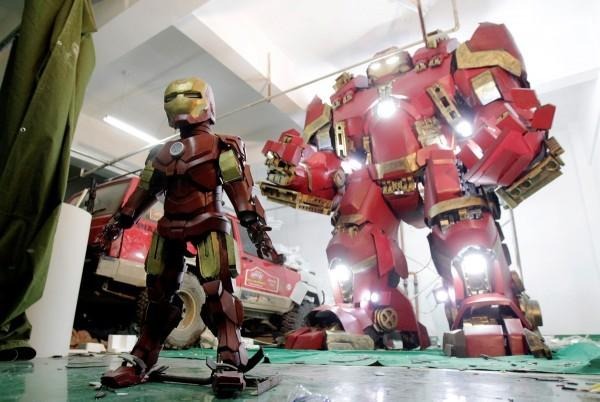 While working as an art teacher in the Chinese province of Henan, Xing spent his nights building the armor with an assistant in an underground parking lot. Since no one is actually able to climb inside the armor, Xing also built a slightly miniaturized Iron Man figure to accompany the Hulkbuster.
It isn't made clear exactly how Xing completed the project in only two months, but its reveal was scheduled to coincide with Age of Ultron's release in China on May 12th. Regardless, the dedication by this fan is enough to even impress Tony Stark.
SOURCE Mashable