Chinavision Portable Digital Media Center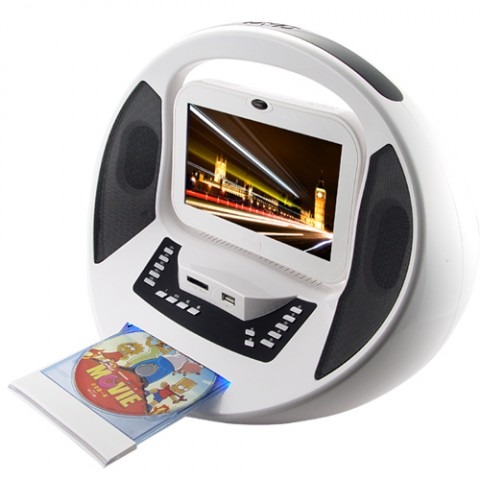 The design of this Portable Digital Media Center may not be retro, but it's interpretation of "portable" certainly is, taking us back to the days where a 14-inch CRT TV was considered highly luggable.  In this case, Chinavision offer an 8-inch swiveling LCD display, DVD and CD player, FM radio and even retro NES gaming.
The USB and memory card slots on the front allow you to use the PDMC as a digital mediaplayer too; alternatively plug in your iPod and use the whole thing as a speaker system.  Still bored?  How about a DVB-T digital TV tuner.
If your arms are weak like mine then you can use it desk-bound, with an AC adapter, but there's also a rechargeable 3,600mAh Li-Ion internal battery.  No word on how long you can expect it to last, however.  It's available now for £127.58 ($175).
[via OhGizmo!]