China Unicom XT701 rumored to be another Motorola Sholes sighting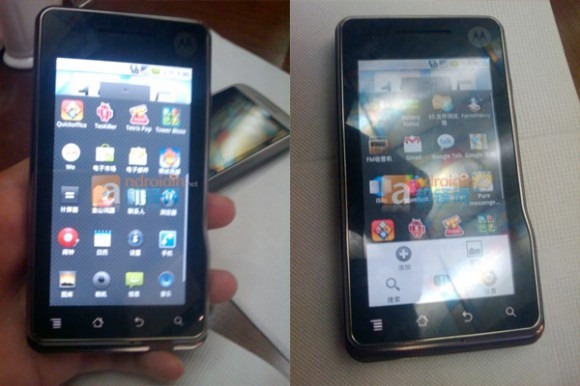 From a (fake) Motorola to another supposed Android Motorola handset.  According to Androidin this is the China Unicom XT701, made by Motorola and similar in design to what we're expecting the Sholes to look like.  They're saying the handset has a 3.7-inch touchscreen, no hardware keyboard, Android 2.1 and a 5-megapixel camera, a few megapixels down on the 8MP shooter we've heard will be on the Sholes.
There's also supposedly an FM radio, but we're not sure about the HDMI port seen in the leaked Sholes pictures; it's not quite clear enough to make out in these shots.  The megapixel issue could be one of budget – it's not unheard of for manufacturers to use different optics in different launch regions to hit a certain price point there.
To be honest, with the number of knock-off devices circulating – especially in China – and the ready availability of Android, we're more than a little suspicious about any new leaks dropping in the inbox.  Two more shots in the gallery below; what do you think?
[via Engadget]