China iPad saga escalates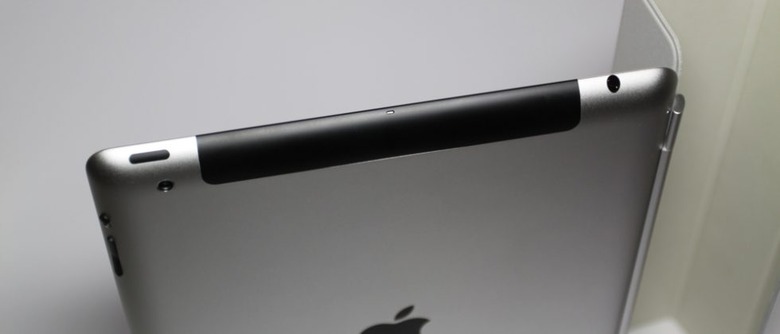 The Chinese iPad trademark saga continues to confuse, with contrary claims over why the iOS tablet has been yanked from retailers, while Apple and Proview argue over who has the legal upper hand. Sales through Amazon China ceased not because of the trademark litigation but, insiders claim, because it is not an official reseller, though the retailer itself has indicated differently. Meanwhile, in an official statement, Apple says that "Proview refuses to honor their agreement with Apple in China" and points to a ruling by Hong Kong courts in its favor. However, Proview counters that Apple is misrepresenting the court's decision.
Although initial reports suggested online retailers had begun to yank their iPad 2 listings after Chinese courts ruled in Proview's favor, it was subsequently revealed that Apple itself had requested the product pages be pulled. That, insiders told the WSJ, was because Apple was clamping down on unauthorized resellers of the tablet; however, an unnamed Amazon exec told Reuters it was "due to a supply shortage."
Nonetheless, in-store stock of the iPad 2 continues to be pulled from Chinese shelves, though it's unclear where the motivation comes from. "Whether the retailers decide to stop sales or not is up to them" a spokesperson from the Qingdao commerce department said. "The government is not involved." However, other cities have reportedly told shopping malls and retailers to suspend sales.
Apple has only made a single statement on the matter, we've confirmed, in which it blames Proview for refusing to honor its agreement to hand over the worldwide rights to the iPad trademark:
"We bought Proview's worldwide rights to the iPad trademark in 10 different countries several years ago. Proview refuses to honor their agreement with Apple in China and a Hong Kong court has sided with Apple in this matter. Our case is still pending in mainland China" Apple statement
That, Proview's lawyer argues, is in fact only a "partial" reply, intended to confuse the situation. Xie Xianghui told the People's Daily Online that "Apple is worried the iPad trademark will be resold before the hearing is finished, so it asked the Hong Kong court to forbid Proview Shenzhen from doing that." Proview's stance is that, while the court agreed with Apple on that transfer point, it hasn't ruled on the trademark validity itself.
[aquote]Proview "attempted to exploit the situation"[/aquote]
Meanwhile, Xianghui maintains that no matter what the Hong Kong courts decided back in July, the legal framework differences between there and China mean any ruling is unlikely to carry across to the mainland. The Hong Kong court found Proview had "attempted to exploit the situation as a business opportunity" by asking Apple for a further $10m for use of the name iPad in China, shortly after the first-generation tablet was unveiled.
It seems cash will settle this argument, or indeed more of it, with Proview's chairman indicating this week that Apple could buy its way out of the trademark problem. Whether Apple agrees with that remains to be seen.