Chillax, gamers: Scrabble adds selfie & more to dictionary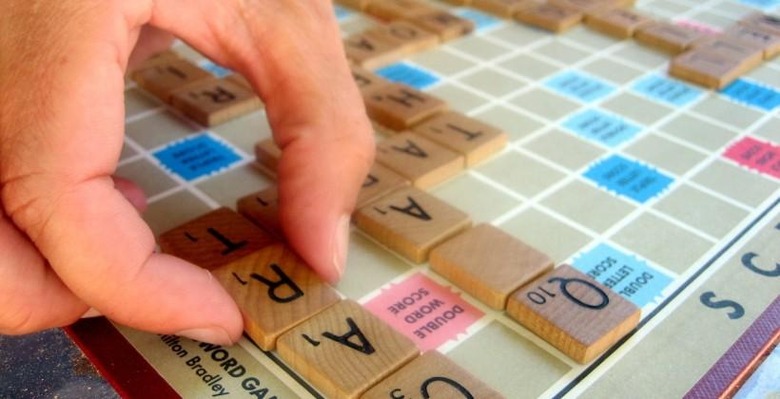 You may have thought the Xbox vs. PlayStation arguments could get heated, but a change in the official list of words permitted in Scrabble takes gaming controversy to a whole new level. More than 5,000 new words are being added to The Official Scrabble Players Dictionary, and it's entries like "selfie", "frenemy", and "chillax" that have some players of the word game livid.
Other new additions include "beatbox", "hashtag", "joypad", "mixtape", "ponzu", "sudoku", and "vlog", while Scrabble fans themselves voted to include "geocache" earlier this year.
Just as with each addition to the regular dictionary, the Scrabble changes are hotly contested by some players, who see the new words as diluting language. On the flip-side, of course, by embracing words that predominantly young people might use, the popularity of Scrabble itself could increase.
"Language is constantly evolving," Merriam-Webster's editor-at-large Peter Sokolowski said of the changes, which arrive in the fifth edition of the official dictionary for the game. The book will also become the benchmark by which all club and tournament play is judged as of December 1st this year.
Considering board game devotees are often concerned that video games will increasingly overshadow them, that can arguably only be seen as a good thing.
The new dictionary edition will be released this month in physical and digital versions, while later this year it'll be added to EA's Scrabble games for iOS, Android, and Facebook.
SOURCE Merriam-Webster
IMAGE Betsssssy