Chevy restores 1 millionth Corvette to perfect condition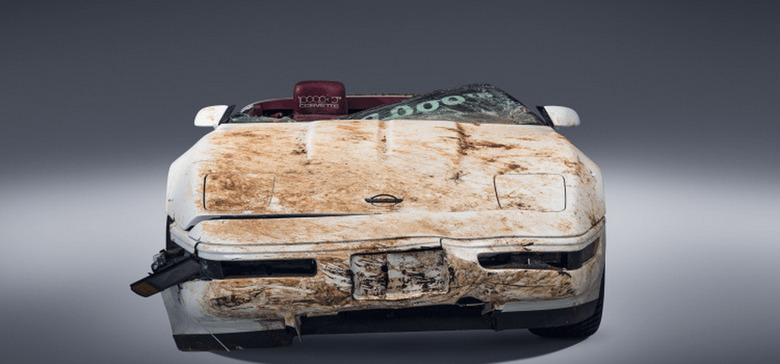 Chevrolet promised to oversee the restoration of a handful of Corvettes that fell into a sinkhole last year that opened under the National Corvette Museum. The first of those restorations is now complete and the car is the 1 millionth Corvette ever made. The images here show how demolished the car was when it was pulled out of the sinkhole.
It's amazing to see the car restored to like new condition. You would never know the damage done to the car if we didn't have before pictures. GM says that the restoration of the flattened convertible 1 millionth Corvette has taken four months and 1,200 man hours.
The restoration was handled by a team of 30 people at the GM Design Center. The workers said that when the car was disassembled, they discovered that employees who built the milestone car originally had all signed parts of it.
Due to that, the restoration team tried to save as many parts as possible. The dash was painstakingly restored to save the signatures that were on its underside. GM even went back to one of the original employees who signed a part that was too damaged to reuse and had the employee sign the replacement part.
SOURCE: Autoblog]