Chevrolet's first 2014 Corvette Stringray sold at auction for $1.1 million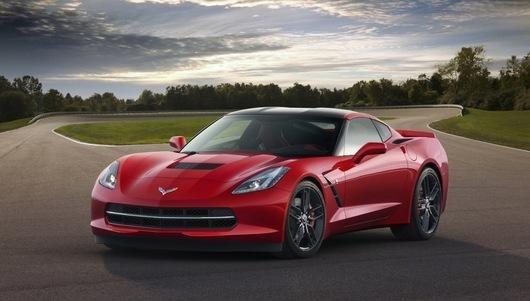 Chevrolet has sold its first 2014 Corvette Stingray for a cool $1.1 million to Rick Hendrick, who owns a NASCAR team. The sale took place at the Barrett-Jackson car auction in Arizona shortly after the vehicle was unveiled at the 2013 Detroit Auto Show. Hendrick will receive the car this summer – complete with all the customization he wants – when it enters production later in the year.
The Barrett-Jackson auction was a charity event, with the sales going to Detroit's College for Creative Studies, which has produced many auto designers for General Motors. In addition to the 2014 Corvette was a 1958 model, which is reported to have sold for over a quarter of a million dollars for a Habitat for Humanity Detroit neighborhood. A total of 21 cars were sold at the auction.
The 2014 Corvette Stingray marks Chevy's seventh generation of the popular vehicle, which boasts a 450-horsepower V8 engine and six-speed auto transmission (or seven-speed for those nabbing the manual version). No official word has been given on its pricing, but according to NBC, it is expected to have a starting price below $55,000.
Earlier this month, gamers got to take the Stingray for a virtual spin via Gran Turismo 5 after Chevy and Polyphony Digital struck a deal. The digital version of the car was carefully designed to be bear the tiniest details about the vehicle – both inside and out – and to even handle in a manner similar to the actual car. Gamers can get their hands on the virtual model for free.
[via LA Times]