Chevrolet to announce 2014 Corvette on January 13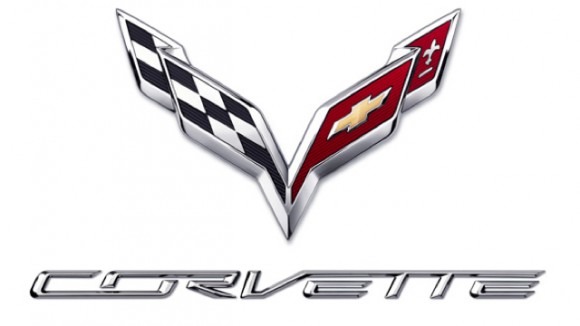 Chevrolet will be officially announcing the 7th-generation Corvette on January 13, 2013 during the North American International Auto Show in Detroit, MI. The company confirmed today that the all-new 2014 Corvette will be unveiled in Motor City itself, and has teased the new Corvette "Crossed Flags" logo to celebrate the announcement (pictured below).
The new, 7th-gen Corvette (also known as the C7) is expected to have a completely new look, both on the outside and on the inside, and will have a lighter chassis with a more efficient engine and transmission. The transmission is expected to have seven gears to improve acceleration and possibly improve gas mileage.
GM will begin production of the 2014 Corvette in volume starting in July, and will stop production of the 2013 model sometime in early February. The first of the new Corvettes is expected to roll off the assembly line in Bowling Green, KY on June 30, which will be 60 years to the day that the first 1953 Corvette model was assembled. The new Corvette's unveiling come mid-January will also mark the anniversary of the Corvette's original debut in January 1953, which was introduced as just a concept back then.
Since 1953, GM has built and sold more than 1.5 million Corvettes. And although sales have slowed down significantly the past few years, the company is looking to regain interest in the Corvette with the car's new redesign. The Corvette hasn't seen a complete makeover since the 6th-generation Corvette was unveiled in 2004.
[via Reuters]