Chevrolet Reveals First Look At 2019 Silverado Pickup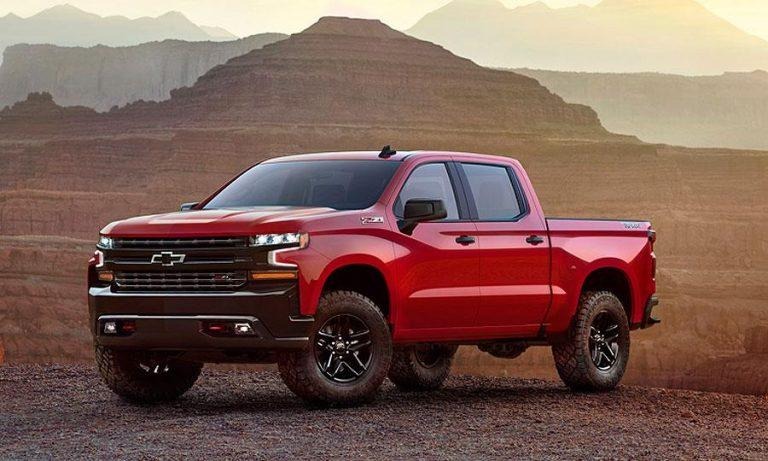 The 2018 Detroit Auto Show doesn't start until mid-January, but Chevrolet has decided to pull the wraps of its newest truck a bit early, offering an early peak at the 2019 Silverado. The all-new pickup was unveiled at the Texas Motor Speedway this weekend, and while technical details won't be shared until next month, Chevy used the opportunity to highlight some of the Silverado's key differences against the Ford F-150.
As the US's best-selling truck, the F-150 is clearly in Chevy's crosshairs with this Silverado overhaul. When Ford unveiled the aluminum-bodied F-150 several years ago, it was expected that the rest of the truck industry would follow, allowing for lighter vehicles and better fuel economy. Interestingly, Chevy has doubled down on doing the opposite, and has gone with a "higher-grade steel alloy" for the Silverado's new chassis.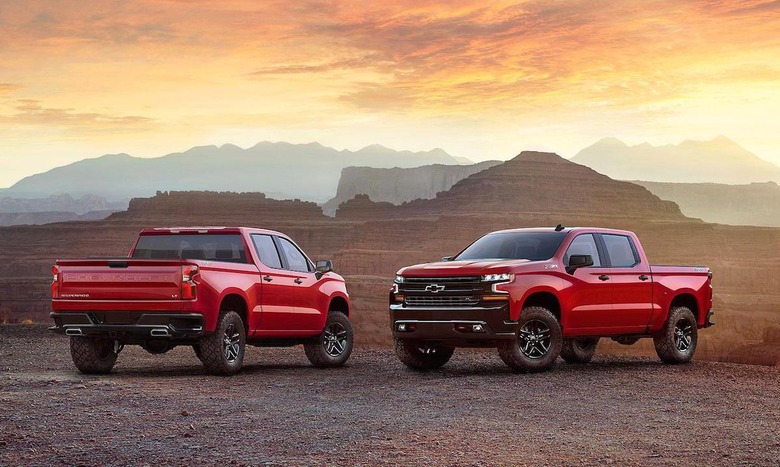 The carmaker touted that this alloy is "used in the roll-formed, high-strength-steel bed floor, contributing to a bed that is more functional and lighter weight." We'll have to wait and see how the Silverado compares to the F-150 in key areas like towing capacity and fuel economy, but the avoidance of expensive aluminum should give Chevy the upper hand in pricing.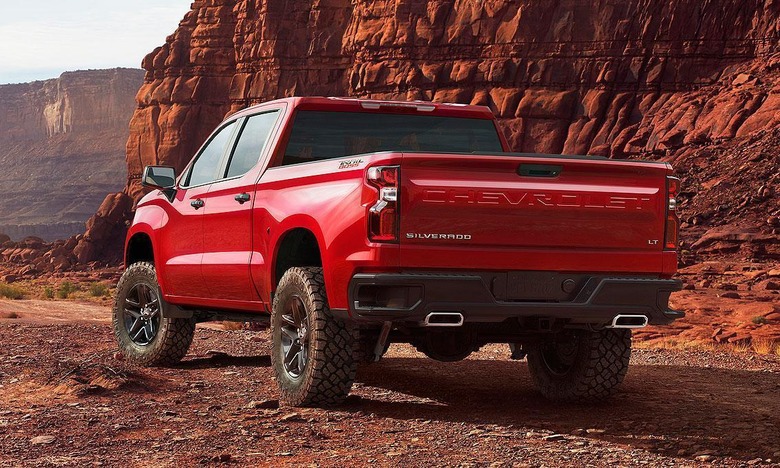 The images here reveal the 2019 Silverado's new LT Trailboss trim, which includes the off-road performance package from the Z71 trim along with a two-inch suspension lift. Chevy says there will be seven additional Silverado models, with a range of engine and transmission options.
SOURCE Automotive News