Chevrolet Officially Unveils 2014 Corvette Convertible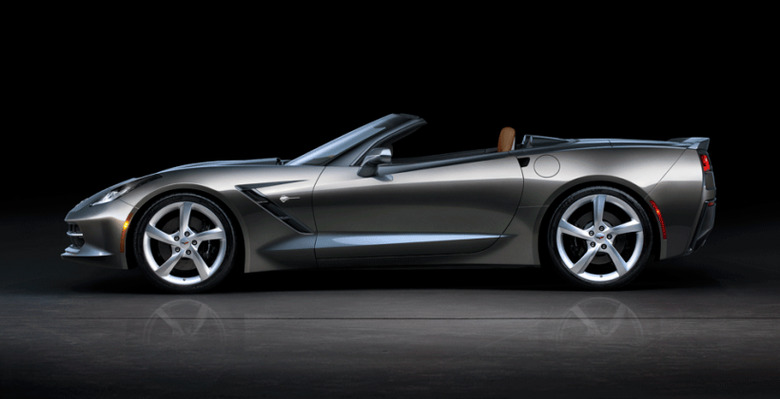 Chevrolet officially unveiled the 2014 Corvette Convertible at the Geneva Motor Show this week. We obviously already saw the regular fastback version of the car when it was initially unveiled back in January, but now we finally get to see the car with its top down, ready for some summer driving on California's Highway 1.
Chevrolet says that the convertible features "an all-new, fully electronic" top that can be lowered and raised using the car's key fob, meaning you don't actually have to be in the car to activate it. The top can also be opened or closed while driving as well, at speeds of up to 30 mph. Who knows what would happen at faster speeds, but we wouldn't dare to test it out.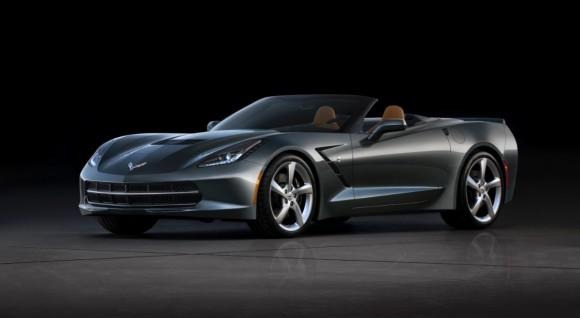 Of course, unlike other expensive convertibles, the 2014 Corvette convertible comes with a soft top rather than a retractable hard top, and this has been a Corvette staple for many years, so it makes sense that Chevrolet is wanting to stick with tradition. However there are a few changes to the car besides just the top being chopped off, although they're rather minor.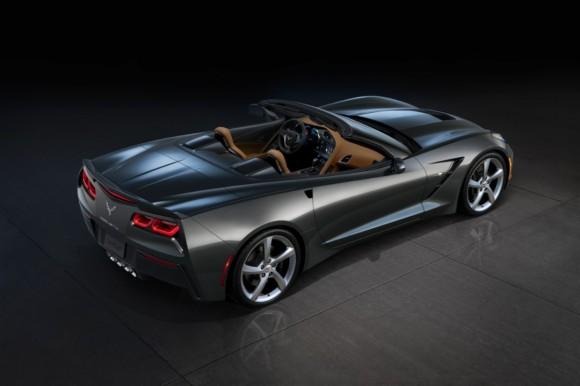 The side vents located by the rear wheels are gone from the convertible version, apparently so that the car can make room to store the top, which features a hard tonneau cover to protect the top when it's down. And sadly, the convertible loses the awesome fastback style of the 2014 Corvette coupe, but we suppose that's a tradeoff when you want the wind in your hair.