This 755hp 1973 Chevrolet Laguna Has A Corvette ZR1 Heart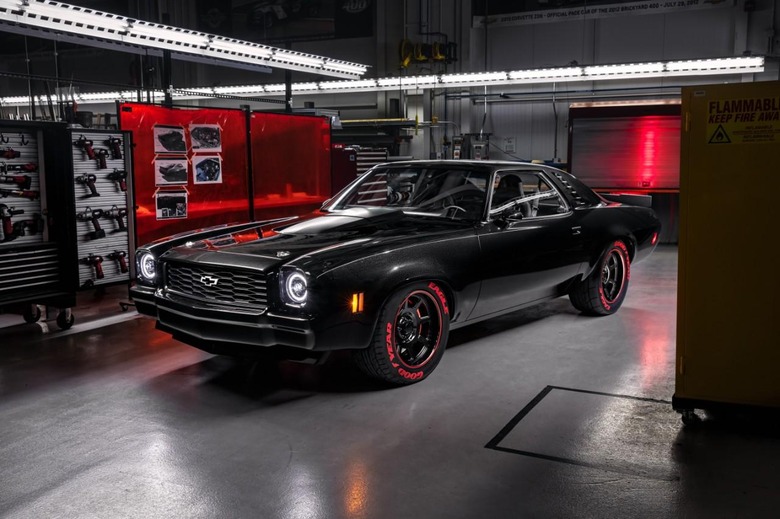 If the one thing stopping you from picking up a 1973 Chevrolet Laguna was the absence of a Corvette ZR1 engine, then we have some excellent news for you. Sadly Chevy isn't planning on putting this mash-up of '70s retro-classic and supercharged 755 horsepower monster into production, but it will sell you the most important part so you can do it yourself.
It's a one-off that Chevrolet has built for SEMA 2018, to demonstrate the potential of its latest batch of Chevrolet Performance crate engines. Intended for enthusiasts wanting to upgrade their current vehicle with a more modern drivetrain, the range has three new additions today.
Most striking is undoubtedly the new, supercharged Laguna. Chevy took the 1973 coupe and dropped the 6.2-liter LT5 engine from the beastly Corvette ZR1 under the hood – after rebuilding that hood to match the ZR1's carbon fiber example. It's the automaker's most powerful production engine of all time – those 755 horses bring along 715 lb-ft of torque, too – and in the case of the SEMA Laguna it was paired with modified suspension and 18-inch wheels, together with NASCAR-styled front and rear spoilers.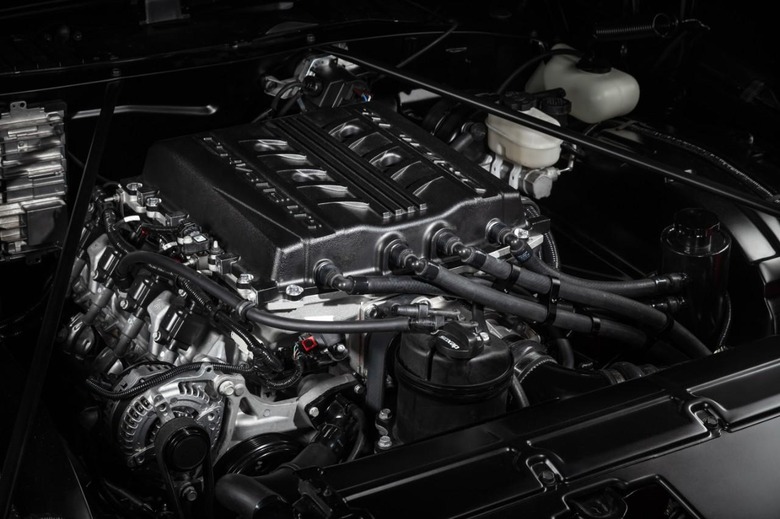 If that's a little extreme for you, there are two other SEMA specials too. Chevrolet took a 1967 C/10 pickup, for example, and then slotted the ZZ6 EFI crate engine inside. It's the automaker's attempt to make a modern hot rod drivetrain, with the classic style and versatility of a 350 Small Block, but with the niceties of electronically controlled fuel injection.
So, you get a fuel injection throttle body where the carburetor would traditionally be, and support for a traditional air cleaner, too. The C/10 for SEMA gets lowered suspension and 20-inch wheels, along with customized bumpers and tailgate, and a re-trimmed interior. Oh, and 420 horsepower from the 5.7-liter V8 to play with.
Finally, there's a 1978 Silverado to show off the L96 6.0-liter V8 crate engine. That packs 360 horsepower and 380 lb-ft of torque, and is paired with an electronically controlled four-speed overdrive automatic transmission. GM's Milford Proving Ground donated its expertise in a full frame-off restoration, the magic being that you could look at this particular black and red Silverado and easily mistake it for an oddly-well-preserved original.