Cherry Fast Charge and Sync Station hands-on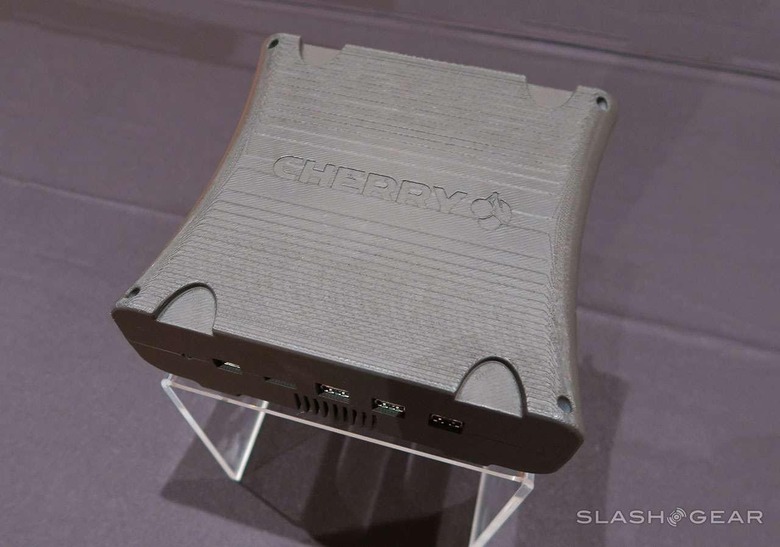 At Showstoppers during CES 2015 we're getting our first look at the newest piece of power and data equipment from the likes of Cherry. Generally known for their next-level keyboard switches, Cherry is bringing on a stackable, super-simple charge and sync system for your PC. This piece of equipment works with 1 Type B USB port for input and 7 Type A USB ports for output. You can stack the unit up as high as you want, and each unit interlocks with the next.
Cherry suggests that you can daisy-chain up to 5USB stations to reduce the number of USB ports utilized on your host computer. To do this, you'll use 1 type A port on each unit is used to daisy chain data to the next.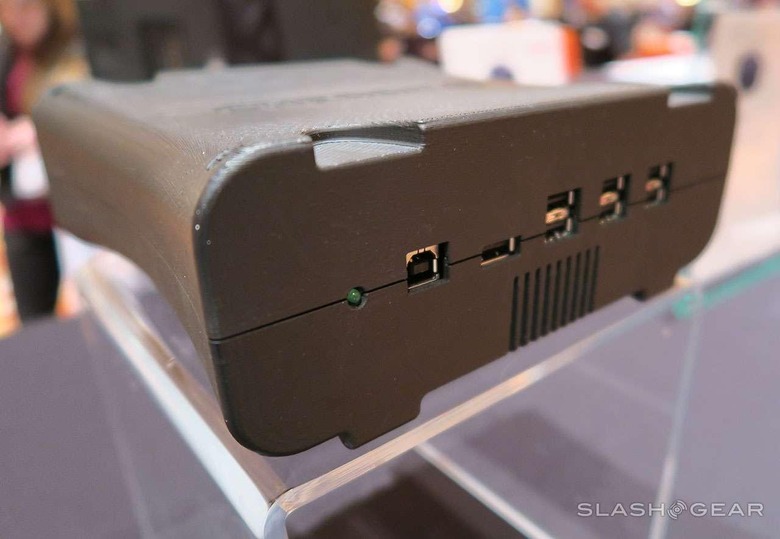 This unit is approximately 193 x 210 x 78.7mm – that's 7.6 x 8.3 x 3.1 inches – it's not tiny. It's light at 2.65 pounds, but it's certainly not meant to be something you're able to hide away under your monitor. This is the sort of thing – even though it has a lovely Cherry logo on top – that you stack under your desk.
Each port has a power output of 2.28A @ 5.0VDC, and each unit is sold separately with 1 USB charge and sync station, 1 power cord, and a user manual.
Stack and stack and charge up every USB device you have on hand – including Apple devices. Using Cherry's Apple Configurator, you'll be syncing iOS devices. For non-iOS devices, this unit works as a full-function USB charge and sync station.
This device will be released soon. No solid release date or pricing have yet been shared.