Cheap 2013 Nissan Leaf rumored: Cut-spec to drive EV sales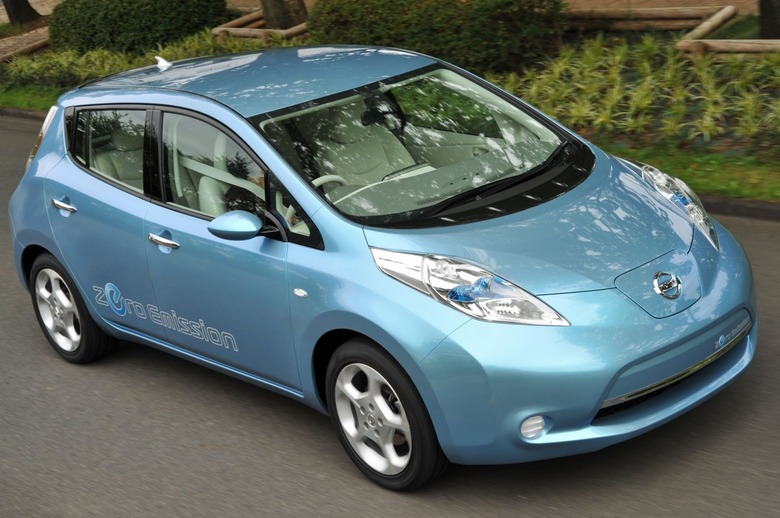 Nissan is reportedly considering a budget version of the Leaf electric car, with hopes that a low-spec model could light a fire under dreary US sales. The new addition to the range, set to go on sale in the US in February 2013 according to Automotive News, would lack more expensive features like LED highlights and integrated navigation, as well as see changes under the metal.
Those changes would include the relocation of some of the components used, along with cheaper versions of them. Nissan will apparently be asking its suppliers to cut their costs, though it's unclear whether new parts or simply cheaper versions of existing parts will be introduced.
Nissan's existing model spec levels, the SV and SL, will continue to be offered in the 2013 model year, and there's no word on whether their current pricing – $36,050 and $38,100 respectively – will be carried over. Similarly, pricing for the cheaper entry-level car is also unknown.
Costs will also be pared back  by shifting production, with US cars now being manufactured in Nissan's Tennessee plant; until recently, the Leaf has been produced in Japan and shipped to the US.
A combination of pricing and uncertainty among consumers around electric cars has added up to mediocre sales. Nissan aimed to sell 20,000 Leaf cars in 2012, but has so far sold just 5,212. Sales in 2011 were just 9,674.
[via Motortrend]