CES 2011: One of the Best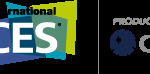 This years CES marks my 12-year of attendance. I know for many people I associate with 12-yrs is nothing. For my father for example this is his 27th year attending CES.  I am however ready to declare this years CES one of the best and certainly the most exciting one I have ever attended.
The primary reason I am ready to declare this is simply because mobile devices are one of the hottest topics in the industry. At this year's CES there have been plenty of exciting and innovative mobile devices announced and demonstrated.
Mobile devices like cell phones and tablets, which are all the rage at this years CES, are devices that have high emotional attachment by consumers. These devices are some of the most personal devices any consumer can own. So it stands to reason that consumers are passionate about them thus generating a ton of excitement about all things mobile.
This years CES delivered on the promise of personal technology. We saw and got to play with the first dual core processor super phones. We saw Google's Android tablet specific operating system called Honeycomb and it impressed. And with Tablet's being all the rage we saw half a dozen, and counting, dual core tablets in all their glory.
For a gadget and specifically a mobile gadget freak like me this years CES was extremely exciting. As an industry analyst, all the interesting market developments that make studying this industry gratifying showed up at this years CES.  I even had the privilege to speak this year and keynote a session called Tablets: A New Era of Personal Computing.
My award for most exciting, interesting and cool product of this years CES is the Motorola Atrix 4G and its accessory ecosystem. The Motorola Atrix 4G is a dual core super phone running NVIDIA's Tegra 2 for a combined processing power of 2.0 ghz. And the coolest thing about this Motorola device is that the phone itself becomes a fully functional desktop and laptop computer with the notebook and desktop dock accessories.
This product opened my eyes to how a mobile pocket-able computer can potentially become the only computing device a consumer like me needs.