CES 2009: ASUS Dual-Computing Laptop with touchscreen trackpad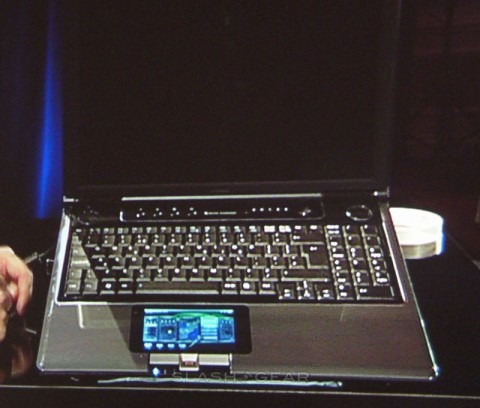 ASUS today demonstrated a prototype laptop with dual computing, with the trackpad replaced with a touchscreen that can be used to boot into a low-power system.  The notebook can be used as normal, or alternatively media, email, RSS, messaging and other functions can be accessed via the secondary system.
While ASUS PR wouldn't confirm the exact specs of the second system, they did say that it was a System-on-Chip (SoC) with its own processor, graphics and RAM.  Both systems use the same battery, however; using the low-power system it can be stretched out to a full 12 hours of use.
As well as using the sub-display, the main display can be used by the SoC for full-screen video.  That way you get the best of both worlds: longevity and portable entertainment.  No release details have been given for the dual-computing notebook.