CES 2008: Sony A200 DSLR prompts prosumer A300 rumors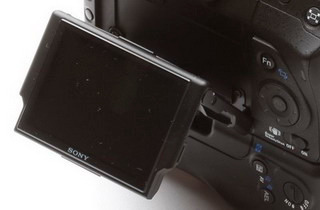 The camera geeks are restless.  While Sony's new A200 digital-SLR is all well and good, they're suspicious at the broad price difference between it – at around $700 – and the next model up, the prosumer A700, which is tagged at $1,500; current thinking is that a mid-range model, intended to compete with Nikon's D80 and other rivals at the $100 price-point.  Key among their evidence for the existence of what's been named the A300 is the following image, which appears to show a rear-panel strikingly similar to that of the A200 (shown after the cut) but with a foldout screen.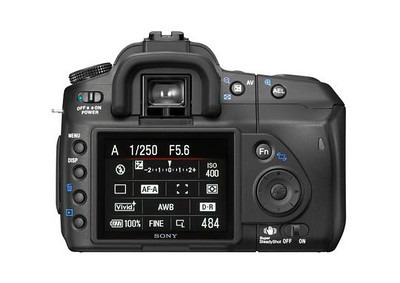 Ignoring the battery-grip slice on the bottom of the camera in the first photo, there's a new button among the otherwise-identical controls of the two; some are theorising that's the "Live View" button, a feature carried down from higher prosumer models, and which would further differentiate the A300 from the A200.
SlashGear's advice?  If you've got a broad budget to play with, hold off a little longer before pre-ordering that Sony A200 DSLR... they might just have another option for you to consider.
Sony A300 rumors [Photography Bay - thanks Eric!]