CES 2008: Shogo Touchscreen WiFi-Enabled Digital Photo Frames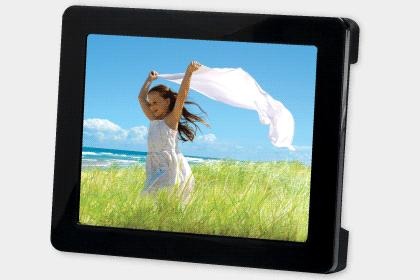 Billed as the world's first touchscreen WiFi-enabled digital photo frames, Shogo has launched two battery-powered models that are supposedly so straightforward to use that a tech-shy grandparent could figure them out.  Differentiated by the amount of onboard memory – a rather measly 1GB or 512MB, although they say that's enough for up to 25,000 photos at 800 x 600 – both have an 8-inch screen, integrated SD/MS/MMC/xD/SDHC memory card reader, stereo audio, ethernet, USB and WiFi b/g.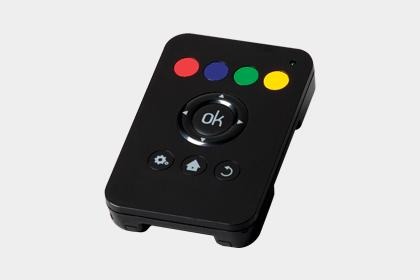 Registering with the online Shogo Live community lets you share images from the SG 080 frame itself, and it will also display RSS feeds and weather forecasts as well as play MP3s and internet radio.  You can also register online photo sharing sites, such as Flickr and Picasa, and have albums display on the frame; it can niftily recognise which way up it's been placed, and auto-rotates the screen to match.  You can also (with permission) log into other people's Shogo frames and add new images to their album, making sharing fresh pictures with parents and friends easy.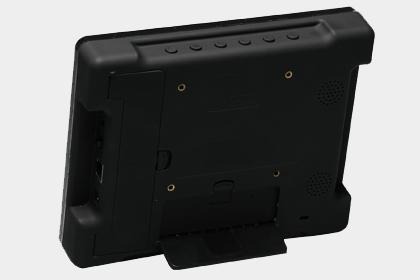 Shogo include a remote control – which works on RF rather than IR, so it'll go through walls – and it's available with a black (1GB) or white (512MB) casing.  An onboard battery means you needn't be near a power point.
I'm notoriously picky when it comes to digital photo frames, but this Shogo looks tempting.  It'll be available in Spring 2008, from electronics retailers, starting at around $299.