CES 2008: Samsung Series 4 & Series 5 3D-ready entry-level Plasma TVs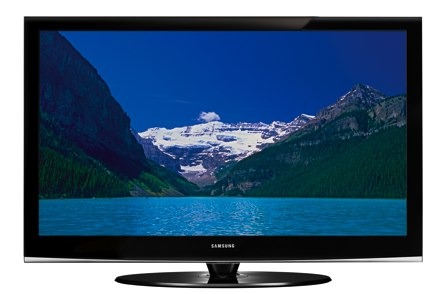 Samsung's new entry-level plasma TVs, rather unimaginatively-named 'Series 4' and 'Series 5', may not be thirteen microns thick and 800-inches wide like some uber-displays we've seen at CES 2008, but they do boast the ability to display 3D video that previously you would only have found on a DLP HDTV.
Available in piano-black and with three HDMI ports (two on the rear, one on the side), the sets are both HD-ready, have 15,000:1 contrast ratios and have FilterBright screens that apparently are glare-free.  The Series 5 adds to the connectivity with a USB2.0 port compatible with cameras, PMPs and thumb drives, has full 1080p resolution and single-scan processing.
Two Series 4 models will be launched, the 42-inch PN42A450P and 50-inch PN50A450P, and two Series 5 sets, the 50-inch PN50A550P and 58-inch PN58A550P, all available in March 2008.  Prices are yet to be announced, as are details on the 3D add-on kit.