CES 2008: Pioneer Project KURO Is 9mm-Thick Plasma TV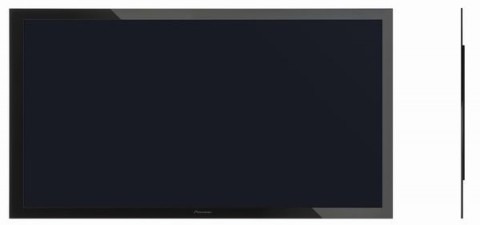 Is a TV too thin when you can cut yourself on it?  We're not quite at that stage yet, but Pioneer are getting there with their Project KURO plasma TV: at just 9mm deep it's the thinnest yet.  They've also managed to achieve 'extreme contrast' – i.e. black sections of the screen emit no light whatsoever – and all in something a whopping 50-inches across.
Sadly it's just a concept designed to prove to competitors that Pioneer really is the daddy when it comes to making plasma sets; it won't be on sale any time soon, but will preview "future concepts" of display technology.  Project KURO weighs just 18.6kg.