CES 2008: Pacemaker Pocket-Sized DJ System Released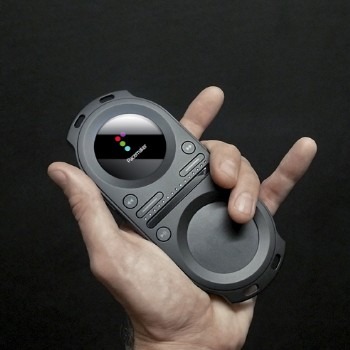 No, not a medical device for ageing Ibiza veterans, the Pacemaker is actually a 120GB-packing PMP capable of playing two tracks simultaneously, allowing users to mix the two together, beat-match and add effects.  Pacemaker can automatically work out the BPM (beats-per-minute) of each track and display it on the 45mm 262k colour TFT screen, letting you match the speeds for a professional mix.  Two output channels are provided, one for headphones and the other a line-out for external amplification, and the Pacemaker is compatible with MP3, AAC, OGG Vorbis, FLAC and WAV files.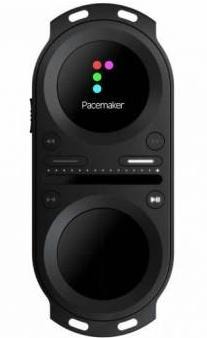 As for DJ controls, there are crossfaders for headphones and lineout, pitch control to shift a track + or - 100%, an equaliser and the ability to have the Pacemaker automatically record any mix you create should you later realise it has No.1 Billboard Chart potential.  Such tracks can be edited on the free-to-download Pacemaker Editor, compatible with PC and Mac, or shared online at the Pacemaker.net community.
Total playback time is 18hrs assuming you don't want to mess with your music, though that reduces to 5hrs if you play DJ; the battery will recharge in just 1.5hrs. 
It's available to pre-book now for €520 ($766)