CES 2008: MTube Super-Compact UMPC Video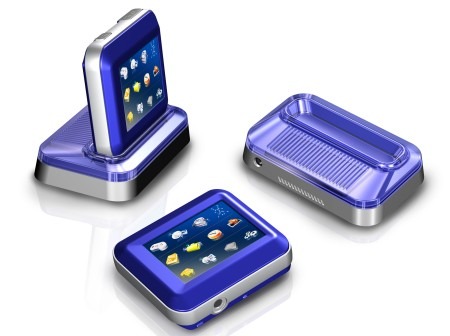 Although it might look like a cheapo digital photo frame intended to be hung from your keychain, the MTube UMPC is actually a full, VIA-powered superultraportable (no, that word doesn't really exist) running Linux. At just 8.5 x 8.5 x 2cm and weighing 150g it's being called the smallest "full featured" computer in the world, with WiFi, WiMAX, a 2.8-inch touchscreen running at 640 x 480 and a battery that can last a surprising four hours when playing video. MiniPcPro shot some footage of the MTube at CES 2008, being careful not to accidentally drop it or lose it under a crumb:
Even though it's just a prototype, they're talking about availability in 2009 at some point. No prices indicated as of yet.
MiniPcPro [via GenerationMP3]