CES 2008: ASUS Penryn-Toting M51Sn Laptop With GeForce 9500M GS Video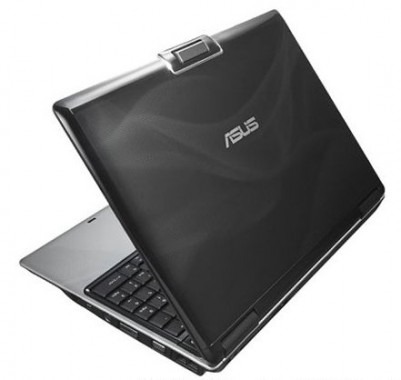 While it might not be the smallest, the thinnest, the lightest or made from the most exotic of materials, ASUS' new M51Sn certainly does have some notable guts. It's available with a selection of Intel's latest Core 2 Duo "Penryn" 45nm processors, the T8100, T8300, T9300 or T9500 (ranging from 2.1 to 2.6GHz) as well as the brand spanking new Nvidia GeForce 9500M GS video card, replete with 512MB of dedicated memory.
All that goodness is pumped out through a 15.4-inch glossy display of either WXGA, WXGA+ or WSXGA+ resolutions, and there's up t 4GB of RAM, up to 250GB of hard-drive (spinning at 5,400rpm), and a choice of DVD, HD-DVD or Blu-Ray burners. Connectivity is handled by either the Intel Wireless WiFi Link 4965AGN or Intel PRO/Wireless 3945ABG connection (although curiously Bluetooth is optional), there's gigabit ethernet and, looking distinctly out-of-place compared to the rest of the high-end components, a 56k modem.
A full-sized keyboard with seperate numeric pad, ExpressCard slot, fingerprint reader, 1.3-megapixel webcam, four USB ports, VGA, DVI-D and S-Video outputs (though sadly no HDMI), a memory card reader (supporting eight different formats) and a Firewire port finish the M51Sn off. All in all it's pretty portly: around 6.5 pounds with its 6-cell battery.
It runs Vista, but ASUS are yet to reveal when the M51Sn will be available, nor how much all this will cost.
ASUS M51Sn [via Laptoping]